Tina Fey Lip Syncing Beyonce With the Unbreakable Kimmy Schmidt Cast Will Make Your Day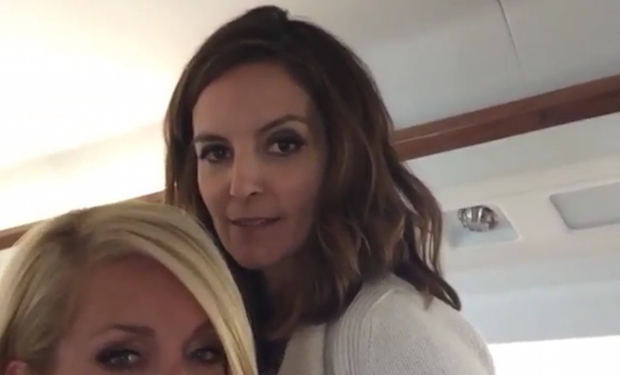 Posted by Derrick Rossignol on
Unbreakable Kimmy Schmidt is one of our favorite new shows (that isn't on IFC), so we'll take anything to tide us over until the Tina Fey-produced sitcom returns to Netflix. So when Unbreakable Kimmy Schmidt star Tituss Burgess posted a video on Instagram of him lip-syncing Beyoncé's "Flawless" with co-star Jane Krakowski and Fey, our day was made.
Fey's "Flawless" is without flaw. She fully commits to the character, eying the camera with unwavering sincerity before breaking her gaze to flaunt her IDGAF attitude. It's enchanting and we're thankful Instagram automatically plays videos on loop now.
Actually, we found one potential shortcoming here: This may not be quite as good as "Peeno Noir," but few things in our mortal lives are, really.