This Week: Maron Takes on a Patent Troll, James Marsden Comes to CBB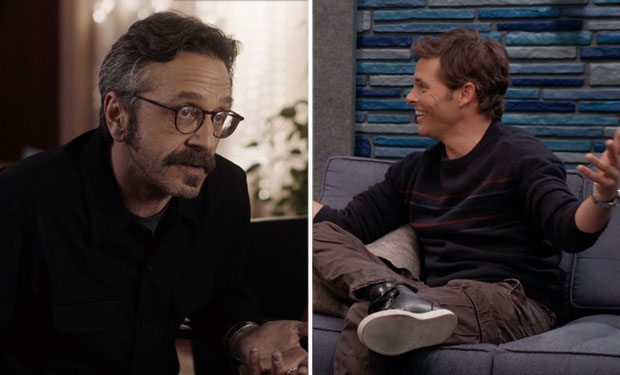 Posted by Melissa Locker on
This week's episode of Maron was ripped from the headlines of Marc's life. When Marc and his old radio co-host Sam Seder are threatened with a lawsuit from a patent troll they organize a podcasters-only meeting to plan their retaliation.
Things get magical when a wizard appears on the set of Comedy Bang! Bang! Scott agrees to help save his realm if they can perform in a magic show together. But then something even more magical happens. Namely, James Marsden stops by to act with a real rabbit and discusses his good looks. Plus, Mr. Celebrity shares Hollywood gossip and Scott and Cudi preview their new zombie movie. Guests include Brett Gelman, Chris Parnell, Rob Zabrecky, Shadie Elnashai, Brett Loudermilk and John Lovick.
New episodes of Maron and CBB air Thursdays starting at 10p.