This Week on IFC: The Spoils Before Dying, Maron and Comedy Bang! Bang!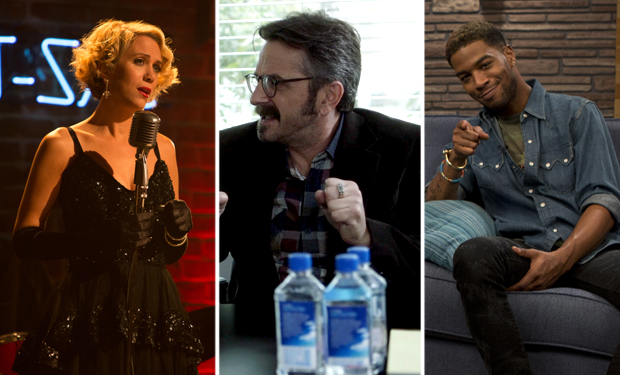 Posted by Melissa Locker on
Eric Jonrosh's sizzling hot masterpiece The Spoils Before Dying will be shown to American audiences for the first time ever. Can they handle the heat? Only time will tell. It all begins in a three-night event that kicks off with two back-to-back action-packed jazz-filled episodes on Wednesday at 9p, followed by two new episodes on Thursday and Friday. Put grandma to bed and tune in.
video player loading
.
.
.
On this week's installment of Maron, when Marc is faced with the overwhelming pressure of filming the pilot for his talk show, he goes on anti-depressants, which create some dubious side effects. Andy Kindler, Eddie Pepitone, and Lucy Davis all guest star and Patton Oswalt will be visiting Marc's garage as the podcast guest. Catch the episode Thursday at 10p.
Stay tuned to a brand-new episode of Comedy Bang! Bang! with a brand-new co-host (hi, Kid Cudi!), a spiffed up set, and Michael Cera returning. Will he bring his llama doppelganger? Will he sing about pie? The only way to find out is to tune in on Thursday at 10:30p.
video player loading
.
.
.