This Week: Maron Goes Corporate, Brie Larson Visits Comedy Bang! Bang!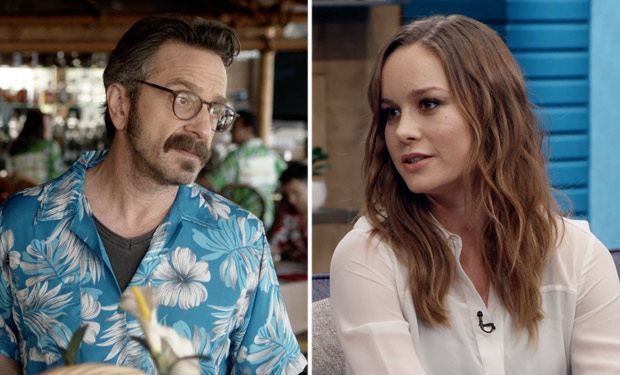 Posted by Melissa Locker on
On Maron, Marc's gets invited to speak at his brother's corporate retreat. While Marc has visions of a professional get together and high-quality snacks, it ends up resembling something out of a Jimmy Buffet fan-club convention—and not in a good way. Steve Agee is this week's podcast guest in the episode written by Dave Anthony and directed by Bobcat Goldthwait
The Comedy Bang! Bang! crew is finally giving themselves a break and head off for summer vacation. Unfortunately, the show wasn't actually done taping and with the crew away, Scott and Kid Cudi have no choice but to finish the season with a ragtag crew of misfits. Meanwhile, Brie Larson plays "What's In Her Bag?" and stabby little orphan Fourvel (Bobby Moynihan) gives tips to stay out of the summer heat. Does it involve stabbing people, Fourvel? Special guests include Ify Nwadiwe, Zoe Jarman, Jordan Christian Hearn, Chandra Lee Schwartz, and Jessica McKenna.
Maron airs on IFC on Thursdays at 10p followed by Comedy Bang! Bang! at 10:30p