This Unearthed Clerks Pilot Is Really '90s and Really Awful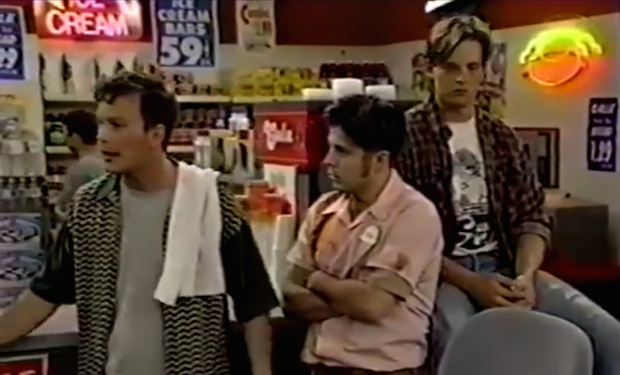 Posted by Derrick Rossignol on
You know what's no fun? Seeing a movie ruined with a reboot years down the line that rehashes the same jokes but is otherwise unfaithful to the source material in tone and quality. You know what else is no fun? The same thing, except it happens the very next year. The cult classic movie Clerks received that treatment, and it hurts our hearts.
The AV Club found this failed 1995 Clerks pilot that Disney made a year after the film was a breakthrough success for Kevin Smith. As you can imagine, Disney turned the raunchy indie comedy into a typically "wacky" workplace sitcom complete with a forced laughtrack and new characters like a ditzy tanning salon babe played by a young Keri Russell.
A pre-SNL Jim Breuer plays Randal Graves, but otherwise the pilot barely resembles the film. (Jay and Silent Bob are nowhere to be found.) Kevin Smith wasn't involved at all, another huge no-no. The series, essentially a neutered reduction of the movie, thankfully never made it past the pilot stage.
Feel free to watch the pilot below and also feel free to stop watching after a couple minutes.