Sigourney Weaver Also Hated the Alien vs. Predator Movies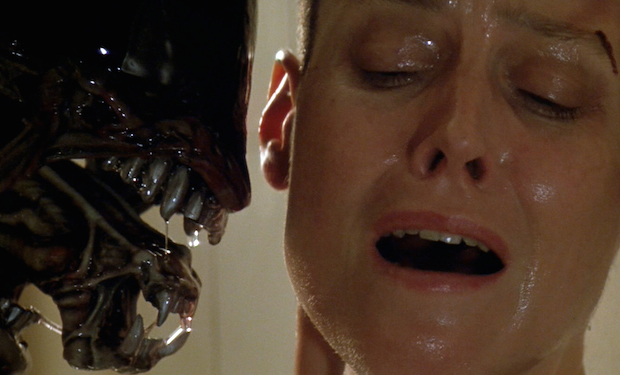 Posted by Mike Schuster on
It sounds like a sure-fire concept: The xenomorph swarms from the Alien franchise engage in a battle royale with the tactical intergalactic soldiers from the Predator franchise. Keen strategy and skills versus an unrelenting mass of single-minded carnivores. You'd have to really make some bad choices to screw that up.
Well, it wasn't until after it premiered that we all discovered Alien vs. Predator was composed of one bad choice after another, resulting in a complete letdown. (The less said about its cash-grab sequel, the better.) And while we all had cautious optimism prior to the film's release, one hero in the middle of it all had the experience and foresight to sense something was rotten in the state of Nostromo.
Naturally, it was Sigourney Weaver.
According to a recent report by RadioTimes, the actress behind the Alien franchise's badass protagonist confessed that the thought of an Alien vs. Predator feature "really depressed" her. Weaver was asked if it was true that she wanted Ripley to be killed off by the end of the third movie. She responded, "Well, yes — because I heard that Fox was gonna do Alien vs Predator. Which really depressed me because I was very proud of the movies."
She continued, "I've nothing against building a movie on a video game, but at the time, it was, as Jim Cameron said I think publicly, 'Why would you want to do that?'" Adding, "It's like making Alien Meets the Wolfman."
Nevertheless, Weaver is pumped to see District 9 director Neill Blomkamp take on the upcoming entry in the Alien films. "I'm so excited about Neill — because Neill is like you guys!' He broke the tapes of these movies when he was a kid, he watched them so much."
We're excited, too. But just to be safe, also cautiously optimistic.