Superman Vs Batman, Star Wars and More Awesome Stuff From Comic-Con 2015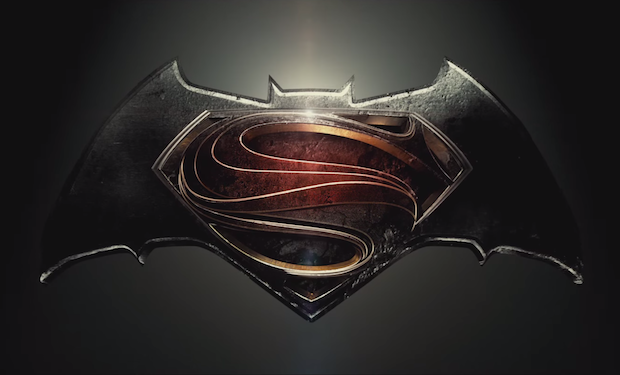 Posted by Mike Schuster on
Every year, more attention is drawn to what used to be a handful of sweaty outcasts fawning over an Astro Boy bootleg. But now, thanks to billion dollar film franchises and an overall easing of nerd-shaming, San Diego's Comic-Con International has become a media sensation with scores of celebrity panels, tons of teasers, and a filled-to-capacity crowd. And unless fatigue over comic adaptations sets in before 2016, we can only expect the annual events to grow and grow.
But in the meantime, here are the best things that came out of Comic-Con 2015.
10. Joker and Harley Quinn Shine in Suicide Squad Trailer
DC's Suicide Squad movie has been the subject of much geek debate (and let's be honest, much ridicule), but the first trailer looks promising. If nothing else, it finally gives fans an insane Harley Quinn on the big screen.
---
9. Ash Vs. Evil Dead Trailer Brings Back Bruce Campbell In All His Hilarious Glory
Fans of Sam Raimi's Evil Dead films rejoiced when the trailer for the new Ash Vs. Evil Dead TV series hit the Web. It's good to see Campbell back in the role he was born to play.
---
8. Hugh Jackman Teased Old Man Logan for The Wolverine 2 
Jackman drove fans at the X-Men: Apocalypse panel crazy with three words: Old Man Logan. Marvel Comics fans know that as the series which sees an aged (but still grumpy) Wolverine in a future where the supervillains have won. Does that mean The Wolverine 2 will be set in the future? Will Wolverine time travel as he did in X-Men: Days of Future Past? Or will he just hang out in Boca watching The Rockford Files reruns and hitting up early bird specials at Denny's? Feel free to speculate wildly.
7. X-Men: Apocalypse Showcases a New Villain
The first trailer for 2016's X-Men Apocalypse has leaked online, giving fans a taste of the '80s set story and Oscar Isaac as new villain Apocalypse. Oh, and James McAvoy is bald now.
---
6. The Walking Dead and Fear the Walking Dead Break the Internet
Our pals at AMC dropped a zombie two-fer with creepy trailers for the new season of The Walking Dead and the premiere of Fear the Walking Dead. Both trailers are so intense, they makes us long for a third series called Share a Nice Cup of Chai Tea With the Walking Dead.
---
5. Joss Whedon Announces His Next Project
It doesn't take much for the man behind Buffy, Firefly, and The Avengers to drum up excitement for his next project — but this sounds like something special. Director Joss Whedon announced he will write a new six-issue Dark Horse comic book series he described as a "Victorian female Batman." Elaborating to Entertainment Weekly, "It's a Victorian thriller about a meek chambermaid who is fed to a dark horror — but instead of dying, she returns, with knowledge, power, and rage she can neither deny nor control." Although there's no artist or release date confirmed, you had us at "Victorian female Batman."
---
4. Bryan Cranston's "Yo Mama" Slam and Mic Drop
After five chilling seasons of Breaking Bad, we're all well aware that Walter White is no one to mess with. But after this brief interaction between Bryan Cranston and a nervous Comic-Con fan during a Q&A, we'll steer clear of giving the actor the opportunity to poison us with his ricin-spiked tongue. Watch Cranston take the innocent lad out, apropos of nothing.
---
3. The Deadpool Trailer (NSFW)
Even though it's still just a shaky, blurry mess for the rest of us to see, the Deadpool trailer which debuted to a shrieking crowd, is a faithful and hilariously hyper-violent homage to the Merc with a Mouth. With playful murders, bawdy language, and fourth wall-shattering asides — not to mention a not-so-subtle dig at the Green Lantern film — it's clear Ryan Reynolds was born to play this role.
---
2. New Batman v Superman: Dawn of Justice Trailer
It's been nearly 30 years since Frank Miller delivered one of the greatest superhero tales with 1986's The Dark Knight Returns. In it, Batman and Superman square off in an unprecedented battle of checks and balances, depicting a brawl that fans have been dying for decades to see adapted to the silver screen. Well, come March 2016, we'll see for ourselves whether director Zack Snyder can muster the chops to do that comic milestone any justice. However, the most recent trailer shows some evidence that, yeah, this one might be good.
---
1. Luke, Leia, and Han Reunite for the Star Wars: The Force Awakens Panel
Not even a brush with death can keep this trio apart. Reportedly his first public appearance since sustaining injuries in a small plane crash, Harrison Ford joined Mark Hamill and Carrie Fisher at the The Force Awakens panel and got us hyped to see some familiar (human) faces back in a Star Wars movie.