Live Like Jesse Pinkman in His Actual Breaking Bad Meth Den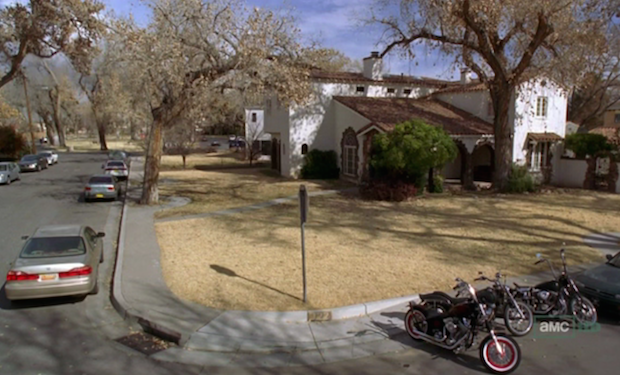 Posted by Mike Schuster on
There's been a palpable void in our cable lineups ever since Breaking Bad aired its finale. Yes, we're eagerly anticipating the next season of the fantastic spinoff Better Call Saul, but until creator Vince Gilligan offers us cameos by Walter and Jesse, we'll miss the meth-cooking duo like a debilitating withdrawal. However, if you have a spare $1.6 million lying around, you can relive the pulse-racing tension of the Jesse Pinkman/Walter White partnership by purchasing his actual Albuquerque house from the AMC series.
Two local real estate agents set up the website BreakingBadHouse.com to drum up business for the infamous location. "Live like Jesse," the site reads, along with the caveat, "Meth lab not included." And hey, at least residents won't have to deal with a constant barrage of pizzas on this roof.
Check out some of the agents' photos of the "classic Spanish Colonial revival home" as well as a behind-the-scenes look from the home courtesy of series producers.