Key and Peele Teamed Up With 2 Chainz to Create the Ultimate Wedding Band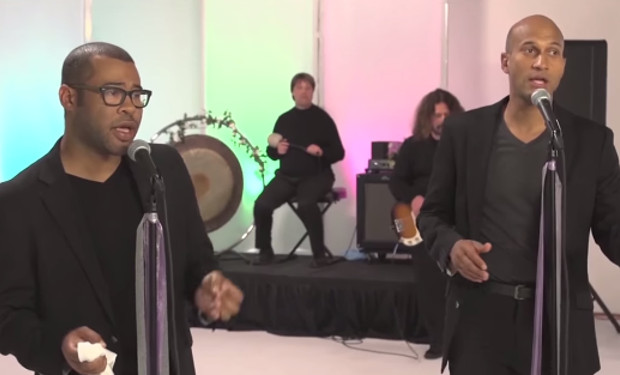 Posted by Derrick Rossignol on
There are a lot of stressful elements in the wedding-planning process: making sure family members who hate each other are seated close so you can watch them blow up, choosing between eggshell and off-white napkins, and picking the right wedding band. Key & Peele have the last point covered, as long as you're in the Phoenix, AZ area, with Absorption, a new group that features an all-star line-up including a gong player, which is important.
Absorption plays the songs you know, but not how you know them. Are the bride and groom black? Boom, they'll turn "Black Betty" into "Black Wedding." Are there two grooms named Chris? Chris will keep Chris warm in their modified rendition of Macklemore and Ryan Lewis' "Same Love."
Their deluxe package includes an appearance by Master Collaborator, aka 2 Chainz, who will totally be very thrilled to be there and will perform with the utmost enthusiasm. You can also not pay Absorption and they might show up anyway, so maybe try that.
Watch Key and Peele's new video for the YouTube channel Buh below.