Ingrid Michaelson Isn't That in to Janessa's Sound Advice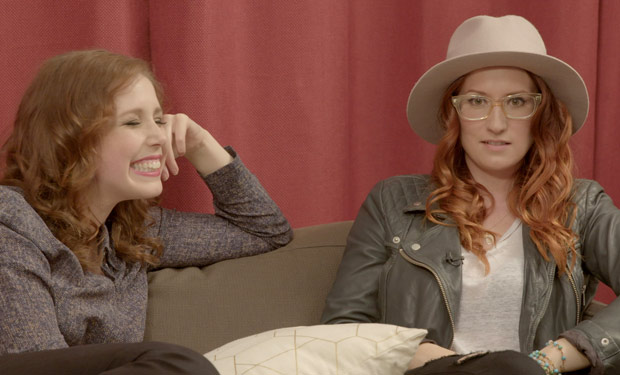 Posted by Melissa Locker on
Janessa Slater is a media coach who has helped dozens of bands, so when she tells you to deny that your music has frequently been featured on Grey's Anatomy, you listen. Got that, Ingrid Michaelson?
On a new installment of Sound Advice, Janessa (Vanessa Bayer) tries to impart some of her many years of wisdom on Michaelson and not just about the perils of a Grey's Anatomy fan base, but also about years chasing men, which Michaelson should be able to relate to thanks to her song "Girls Chase Boys." But Michaelson, perhaps wisely, seems strangely hesitant to listen to a woman who has at least one restraining order against her.
video player loading
.
.
.