Hank Azaria Calls Mets Plays In Simpsons Voices…Isotopes Next?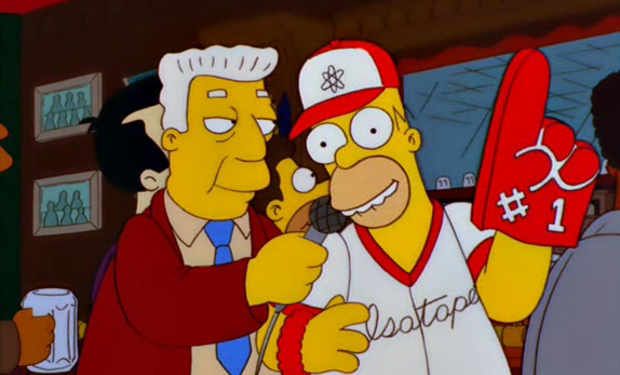 Posted by Derrick Rossignol on
The Simpsons universe features approximately 4 billion unique characters, and vocal acrobat Hank Azaria has given about 2 billion of them a voice since the series' beginnings. He narrowed his broad scope down to just three of his most distinct voices to do some baseball play-by-play commentary for a New York Mets postgame show.
As Moe, Apu and Chief Wiggum, Azaria breaks down a few key plays in the history of the Mets franchise, like when the team won the 1986 World Series thanks to a critical error from Red Sox firstbaseman Bill Buckner. Of course Moe pessimistically believes the Mets will misuse time travel and somehow blow the series retroactively.
If the Springfield Isotopes are struggling for attendance, which they always seem to be, maybe a game called by an Indian convenience store owner and the town's police chief would draw a crowd. OK, that sounds stupid written down, but you know it'd be great, at least for a subplot one episode.