Gritty Trailer For Rocky Sequel Creed Could Use More Mr. T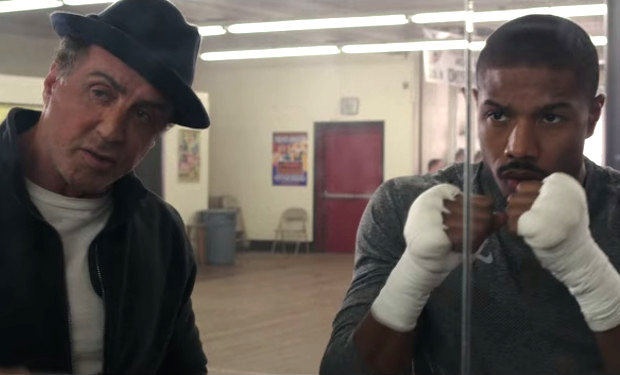 Posted by IFC on
By Derrick Rossignol
A few dissenters aside, we can mostly agree that had the Rocky series stopped after Sylvester Stallone downed Ivan Drago in Rocky IV, there wouldn't be a pit of dark emptiness in our hearts. Regardless, the train keeps a' movin' with the trailer for Creed, which actually looks like it could be a worthy addition to the long-winded franchise.
Michael B. Jordan plays Adonis Creed, an up-and-coming boxer and son of Apollo Creed who seeks out mentorship from a noticeably aged Rocky. The film seems more spin-off than sequel, as the trailer focuses more on the young Creed's personal journey without his deceased father than it does his relationship with the Italian Stallion.
Consider us excited… although we were disappointed that the movie doesn't focus on the tribulations of Scott Stapp, lead singer of Christian-leaning post-grunge band Creed. Picture this: After the rise and fall of his once-iconic band, Stapp, with his life in disarray, seeks out Balboa to train him to become a legitimate fighter. There are tough times, but Stapp becomes a winner, a national hero once again. Then, in light of his newfound stardom, Stapp's band approaches him with arms wide open about reuniting, but Stapp dramatically turns them down, in favor of his new passion, his new drive that takes him higher.
Also, those of us old enough to remember the '80s Rocky films miss the fun, lighthearted tone that gave us everything from Mr. T's brawler Clubber Lang in Rocky III to Paulie's robot girlfriend from Rocky IV.
You can try to bury Paulie's robot, Sly, but we will never forget.