Fred Armisen Loves His Flamethrower in Staten Island Summer Trailer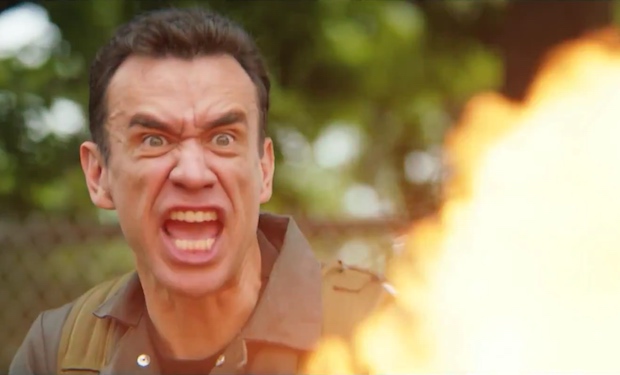 Posted by Derrick Rossignol on
Netflix has already emerged as a big player in television comedy thanks to the Bluth family and female prisoners, but they haven't quite broken through with feature-length productions just yet. They're working on that, though, and they have a tool of ultimate power at their disposal: Fred Armisen with a flamethrower.
The trailer for Staten Island Summer was released yesterday, in which Armisen's character tells the young man, played by The Good Wife's Graham Phillips, that college is a scam "for dum-dums." The jumpsuit-wearing pyromaniac later tells an even younger kid about the ABC's of handling a flamethrower: "Always Be Safe."
SNL patriarch Lorne Michaels is the film's producer, and he brought along pretty much everybody who has worked for him at NBC over the past five years: Aside from Armisen, the supporting cast features Bobby Moynihan, Kate McKinnon (star of the Above Average/Comedy Crib series Notary Publix), Mike O'Brien, Will Forte, Cecily Strong and Colin Jost, who also wrote the movie. Method Man, Jim Gaffigan and Jackson Nicoll, the rambunctious tyke from Bad Grandpa, round out the cast. 
Staten Island Summer will begin streaming on Netflix on July 31st, but in the meantime, revel in Armisen losing his arson-oriented mind in the trailer below.