Brie Larson and Jimmy Kimmel Performed a Dramatic Reading of the Emoji Movie Script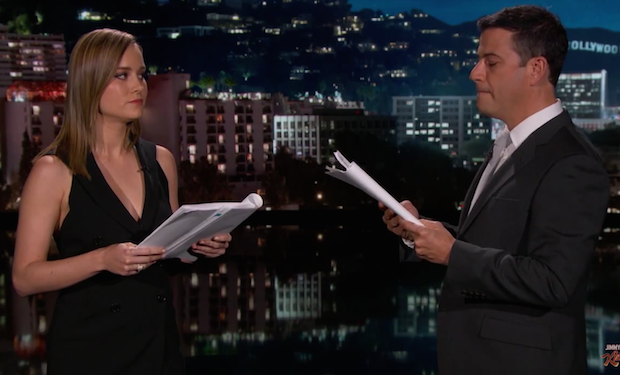 Posted by Derrick Rossignol on
If there was ever a time for a facepalm emoji to exist, this would be it: It seems as though Sony just bought a pitch for a movie based on the texting characters that are threatening word-based written language as we know it.
Several studios are currently engaged in a bidding war for the rights to make a real, feature-length film based on a modern day Walmart rollback smiley face. Sony is trying to do this as quickly as possible because there is apparently another emoji movie pitch in the wings, waiting to be made.
Jimmy Kimmel got his hands on the totally real script for the emoji movie, and with Brie Larson by his side, performed a dramatic reading and showed that the flick might be darker than we anticipated. So much butcher's knife emoji. It really could have used more eggplant.