Anna Kendrick, Jake Johnson and More Get Frisky in Digging for Fire Trailer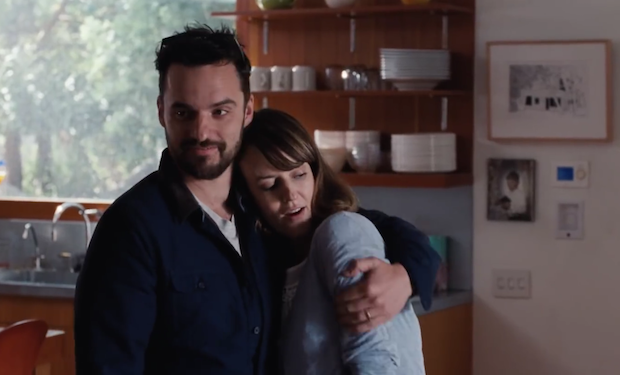 Posted by Derrick Rossignol on
There may or may not be a serious problem: It seems animals might be shooting each other with human firearms. Or, you know, that might also be an imaginative leap made by the Jake Johnson-portrayed protagonist in the trailer for Digging For Fire, a new comedy from indie director Joe Swanberg (Drinking Buddies).
What is set in stone is the ensemble cast that features some heavy-hitters, comedic and otherwise: Sam Rockwell, Jake Johnson, Rosemarie DeWitt, upcoming Comedy Bang! Bang! guest Brie Larson, former CBB guest Anna Kendrick, Mike Birbiglia, Sam Elliott, Timothy Simons, Orlando Bloom, Melanie Lynskey, Ron Livingston, Chris Messina, Jenny Slate, Judith Light and Jane Adams.
The trailer sets the film's deadpan tone with Johnson and DeWitt as a married couple experiencing separate adventures with friends and possible romantic entanglements. When Orlando Bloom shows up in a quirky rom com, you know someone is contemplating an affair.
Digging for Fire hits theaters and VOD on August 25th. Check out the trailer below.