Tina Fey and Amy Poehler Reveal Their Craziest Secrets on Fallon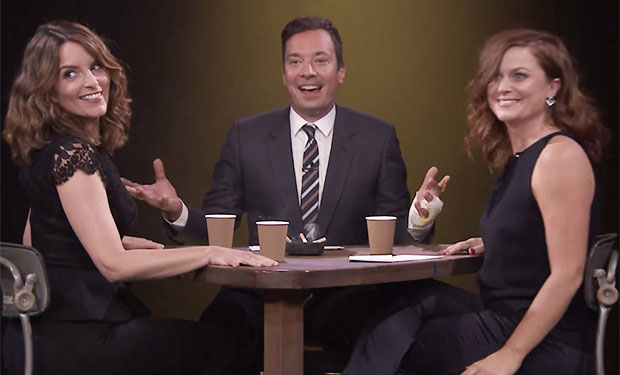 Posted by Melissa Locker on
Saturday Night Live alumni Tina Fey, Amy Poehler and Jimmy Fallon played a fast-paced round of "True Confessions" on The Tonight Show last night, which is basically like all of your best friends playing Two Truths and a Lie without you.
While it's not completely clear who won the game, but after hearing stories about Fallon getting robbed by a drug dealer toting a sawed-off shotgun, Poehler helping Yoko Ono cross the road (to get to the other side, presumably), and Fey getting mistaken for a prostitute at a casino in Monaco while wearing a polka dot jumpsuit from Express, we all know a lot more about the former Weekend Update hosts.
They also debuted the trailer for their new film Sisters which looks like the best thing to happen to comedy since Trainwreck, Spy, and The Spoils Before Dying.