Alfalfa From the '90s Little Rascals Is Now a Bearded Hipster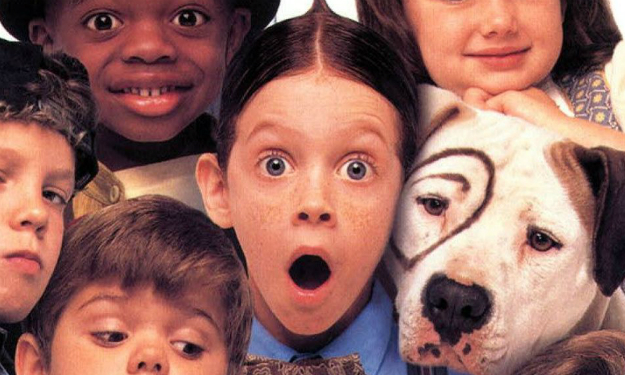 Posted by Nick Romano on
Oh, Darla! Our Little Rascal is all grown up.
Nearly 21 years ago, child actor Bug Hall stood out as the lovable Alfalfa in The Little Rascals, but he's not a child actor any more. He's not as clean cut as he once was, either. BuzzFeed recently sifted through his Twitter and Instagram accounts and unearthed photos of the all-grown-up Hall, who is practically unrecognizable.
I'm thinking about using this as my new headshot… pic.twitter.com/aJ0I1dVklT

— Bug Hall (@Bug_Hall) January 16, 2015
Yup, that's Alfalfa. Hall has unleashed the beast. Now 30 years old — and an uncle, as we determined through some good old fashioned Twitter stalking — he's now known for a different signature hair style. His child self sported his now infamous hairdo, but as an adult his luscious and ever-flowing beard is all anyone can talk about. I mean, look at that puppy. Actually, scratch puppy. It's more like a dire wolf of Winterfell.
I take too many selfies. Seriously it's a problem, I'm like a teenage girl… with a freakin SICK beard, yo! #BugLife pic.twitter.com/95DZ6jNFBY

— Bug Hall (@Bug_Hall) March 13, 2015
Since posted to BuzzFeed, Hall's photos have gone viral, becoming trends on Facebook and Twitter, and getting coverage from the likes of US Weekly, Perez Hilton and Entertainment Weekly. The best part is that Hall, who seems floored that his latest look is drawing so many stares, has responded back with an extra special gift for BuzzFeed.
I guess weird stuff happened this morning. Here's another beard pic for you weirdos from buzzfeed ;] pic.twitter.com/TQtR2hzEdR

— Bug Hall (@Bug_Hall) July 13, 2015
One more for good measure.
Do yall like the PERMANENT pink stripe in my hair? #MakeupMishap pic.twitter.com/S6VgEbSXF6

— Bug Hall (@Bug_Hall) June 18, 2014
And if you wanna know what Hall's fellow Rascals star Blake McIver, aka Walda, looks like today, watch his music video (yes, music video) called "This Is Who We Are."