Hulu's Seinfeld Apartment Recreation Has Everything But Kramer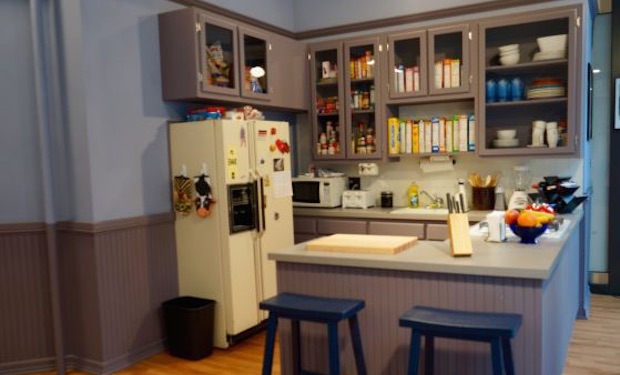 Posted by IFC on
By Derrick Rossignol
Kramer has stormed into Jerry Seinfeld's apartment with little to no notice countless times, and now, if you find yourself in New York City over the next few days, you can do the same. To celebrate their streaming of the entire Seinfeld series, Hulu has opened a satisfyingly accurate recreation of Jerry's famed domicile, apartment 5A, at Milk Studios on W. 14th St in Manhattan's trendy Meatpacking District. (We're not entirely clear why it isn't on the Upper West Side where Jerry resided. Maybe the rent is too high these days even for a recreated apartment?)
Check out a few photos of the nostalgia palace below, and then think about how much New York-area Instagram feeds are about to be taken over by pictures of Jerry's cereal, Jerry's bookshelf, and even the hidden Superman that's been placed in the apartment. So much scrolling.
Hulu went all out and included a few of the show's elements from outside of 5A, like a booth from Monk's Café, a jar of muffin tops, and the George-photobombed picture of Kruger's family day at the beach. Many of the items are legit, actual pieces of personal memorabilia owned by the real-life Seinfeld.
Oh yeah… the Soup Nazi — actor Larry Thomas, in character — is there too!
The apartment is on display daily from 11AM to 7PM, but only until Sunday, June 28th. If you miss out, the next best way to see Jerry's apartment will be on Hulu, which started streaming the series today. That's still pretty sweet, but, you know, check out the apartment IRL if you're able.