Will Ferrell and Mark Wahlberg Are Battling Dads in the First Trailer For Daddy's Home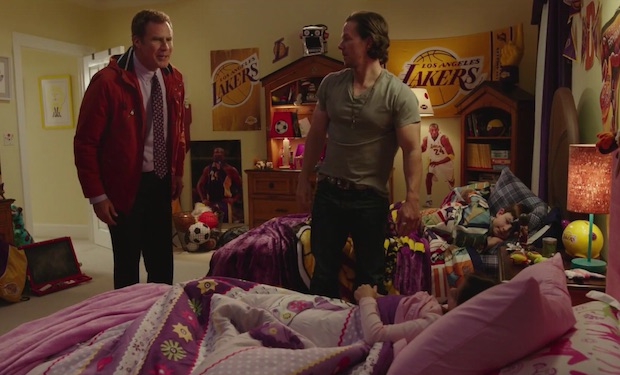 Posted by Nick Nadel on
By Derrick Rossignol
Five years is way too long to wait for a sequel to The Other Guys, the underrated, hilarious not-really-buddy-cop movie starring Will Ferrell and Mark Wahlberg that was released to uproarious laughter in 2010. Well, we're not getting a sequel exactly, but definitely more of the same spirit.
Over the weekend, the trailer for the upcoming movie Daddy's Home was released, and based on its 2 minutes and 20 seconds, the new movie hits on all the same beats as The Other Guys. Ferrell and Wahlberg return as combative male leads and mirror their roles from The Other Guys. Only this time, the action is firmly in the broad family-friendly category. Yeah, this movie's going to make a zillion dollars.
Ferrell plays a straight-laced, nerdy stepdad who is a consistent presence in the lives of his stepchildren who he has lovingly accepted as his own, while Wahlberg plays the kids' real father, the cool, leather jacket-wearing dad who swoops into town to be his childrens' hero while he's around.
If that's not enough, Linda Cardellini, Paul Scheer and Hannibal Buress also round out the cast. Long live the on-screen combination of Ferrell and Wahlberg, and (hopefully) long live the NBA cheerleader who Ferrell pelts in the face with a basketball.