See What Happens When Will Ferrell and Kristen Wiig Adopt a Baby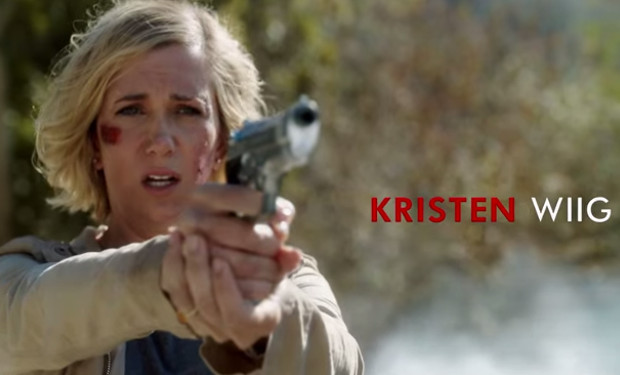 Posted by Cher Martinetti on
We are nine days away from what's bound to be a life-changing cinematic experience for the ages. Will Ferrell and Kristen Wiig, two of our greatest thespians and stars of IFC's The Spoils Before Dying, have reunited for A Deadly Adoption, the heart-wrenching (maybe), poignant (could be), and devastating (sure, why not?) tale about a successful couple who care for an expecting mother whose baby they plan to adopt.
Literally anything goes (seriously, this is Ferrell and Wiig we're talking about) in this dramatic, high-stakes-ish, possibly gripping Lifetime Original Movie. Yes, as we previously reported, Will Ferrell and Kristen Wiig made a honest-to-goodness Lifetime movie. The project, which is part of the Lifetime network's 25th anniversary, was penned by Andrew Steele (IFC's The Spoils of Babylon and The Spoils Before Dying) and produced by Ferrell's Gary Sanchez Productions. Clearly Steele and Ferrell are fans of bad wigs, comedic weeping and hyperbolic drama.
Judging by this first clip from A Deadly Adoption, we already can expect a few things. First, this pregnant lady may-or-may-not be driving. Also it might be laundry day, because Kristen's sweatshirt is looking a tad beat up. And lastly, Ferrell's hair is looking glorious. Check out the trailer below and be sure to mark your calendars for July 8th when The Spoils Before Dying, Ferrell and Wiig's next epic collaboration, premieres.