Head Back to Camp Firewood With the Trailer For Netflix's Wet Hot American Summer Series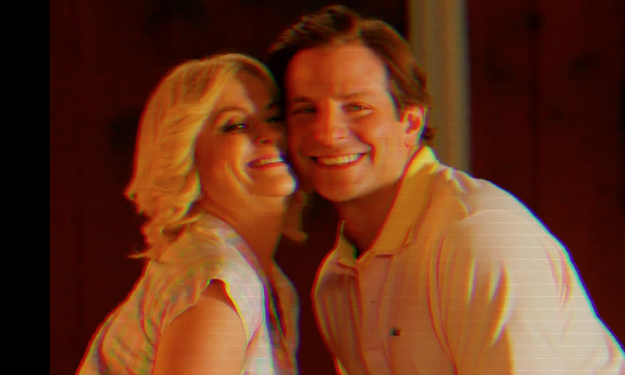 Posted by Nick Romano on
The summer of your life is just around the corner, and it comes with a heaping pile of Amy Poehler and Bradley Cooper's incredible dance moves! The Wet Hot American Summer series, subtitled First Day of Camp, is coming on July 31st and Netflix heralds its arrival with a new trailer. Taking the form of a spoof promo for the best summer camp of all time, Camp Firewood, the new footage is a ball that features the immense cast of the series. But, of course, it gets interrupted by some backdoor fondling, Molly Shannon's orgasmic pottery making and twirling, and Paul Rudd just being Paul Rudd.
Watch the Wet Hot American Summer trailer below.
It's now 14 years since the original film debuted and now the series is returning to the first day of this glorious camp. In just 8 episodes, WHAS will feature Poehler, Cooper, Shannon and Rudd, in addition to Elizabeth Banks, Michael Ian Black, Judah Friedlander, Janeane Garofalo, Joe Lo Truglio, Ken Marino, Christopher Meloni, Marguerite Moreau, Zak Orth, David Hyde Pierce and Michael Showalter, among others. The film version took place on the last day of camp at Camp Firewood and centered around the counselors as they attempted to settle their unfinished business before the season's end. For the Netflix series, we'll see the kick off of the first day.
Just by watching the new trailer for the series, you can get a sense of what the camp will be like. A glistening pond for swimming, caring counselors (who may also be more preoccupied with boning in the closet), impromptu cafeteria dance routines, arts and crafts, kayaking, archery gone wrong, and a gourmet chef. Considering how checked out the counselors were in the film, we're assuming, you know, because this is the first day of camp, that they'll be slightly more present. But, even then, there seems like a strong possibility that one of the campers will whip out their speedboat unceremoniously.