Watch Bill Murray's Epic Performance of 'Smoke on the Water' in Rock the Kasbah Trailer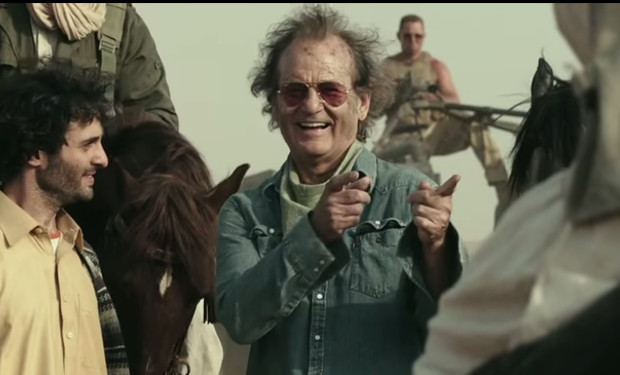 Posted by Cher Martinetti on
Bill Murray is at his Bill Murray-est in the first trailer for Rock the Kasbah. Murray plays Richie Lanz, a washed-up rock tour manager who gets ditched by his last remaining musical act (Zooey Deschanel) while on a USO tour in Afghanistan.
Things seem to instantly fall apart for Lanz, who's trying to get out of the country sans money or a passport. He accidentally discovers a local girl with an amazing singing voice, and sets off to smuggle her into Kabul to compete on the singing show Afghan Star.
The flick reunites Murray with Scrooged scribe Mitch Glazer, and also stars Kate Hudson, Bruce Willis, and Scott Caan. Watch as Murray channels Nick the Lounge Singer in a spirited rendition of Deep Purple's "Smoke on The Water." Rock the Kasbah is due out in theaters October 23rd.