Watch Arnold Schwarzenegger Scare Tourists by Being Himself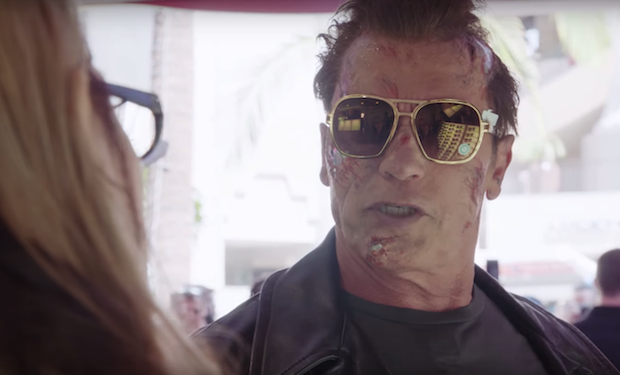 Posted by Mike Schuster on
Few celebrities are as recognizable around the world as Arnold Schwarzenegger, but in the magical land of Hollywood's tourist traps — where famous copyrights are infringed for a $40 photo — identifying the actual movie star from their out-of-work doppelganger might require a second or third glance. With that in mind, the charity After-School All-Stars enlisted Arnold to prank unsuspecting tourists around Los Angeles just by being himself.
Made up like the Terminator and armed with a selfie stick, the former governor traipsed through the Walk of Fame, confronted lookalikes, and pulled the ol' "I'm a wax statue that's come to life!" gag on visitors to Madame Tussaud's. Sure, the ruse might be spoiled by a cameraman following a person who looks unsettlingly like the actor, but it's an honor just to be pranked.
Watch the Governator surprise the common folk with his presence below.