Watch an Epic Jurassic Park Fan Film Made by Two Kids in 1993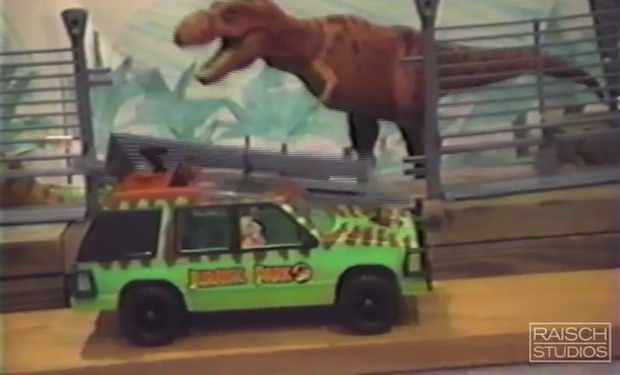 Posted by IFC on
By Derrick Rossignol
Jurassic World is absolutely destroying box office records, having earned over $208 million during its opening weekend, then earning over a billion dollars in its first 13 days, more than enough to offset its $150 million budget. That's cute and all, but it doesn't top what a couple kids did in 1993 for the cost of printer paper, colored pencils and plastic toys they probably already had.
In honor of Jurassic World's success, a designer named Michael Raisch released a recreation of the first Jurassic Park movie that he and his buddy David Chakrin made when they were young, enthusiastic '90s kids with a love of all things prehistoric and Steven Spielberg.
There are a couple ways to approach this: Laugh at the low production values, flubbed lines, action figure protagonists and visible strings that reveal they didn't use real helicopters, or appreciate the dedication and joy with which two children paid tribute to a movie that they engaged with in a meaningful and lasting way.
We're going to do both. Raisch set up a website detailing the six-month — six-month! — production process, so absolutely check that out as well.