Janessa Makes Her Bid to Join HAIM on Sound Advice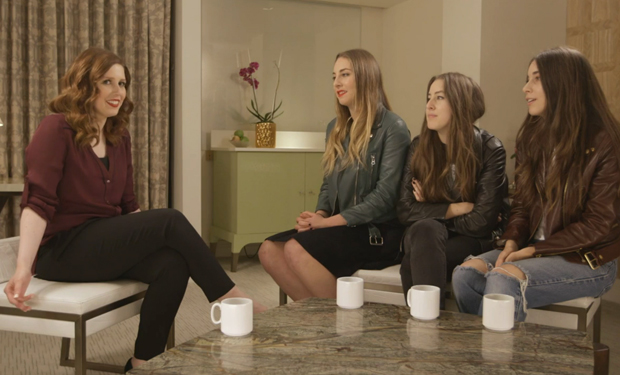 Posted by Melissa Locker on
After being on the road for two years touring with their debut album, HAIM is ready for some couch time. So on the latest installment of Sound Advice, Janessa sits down with Este, Alana, and Danielle Haim to ask all of our burning questions like, how were they able to get so much time off from their jobs at Urban Outfitters?
While that may sound harsh, Janessa is just jealous, because all she wants is to eat snacks and go to concerts and join the band as the fourth Haim sister. To prove she has what it takes to be in HAIM, she auditions right then and there with an improvised song.
Watch below – presented by Hyundai.
video player loading
.
.
.