Try Not to Cry During the Trailer for 'I Am Chris Farley'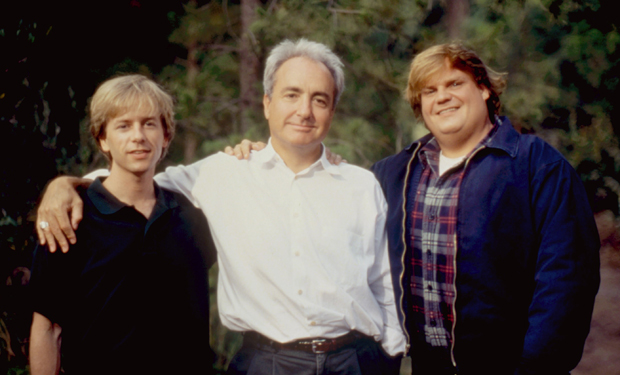 Posted by IFC on
By Derrick Rossignol
Most of us who possess souls and human decency feel at least a hint of sadness when thinking about Chris Farley, the comic great we, and the art of hilariousness, lost way too early. Imagine how tough it must be for those who knew him to speak about the greatness of their goofy friend. That's what a bunch of celebrities did for the upcoming documentary I Am Chris Farley, and the result is a poignant trailer that you can watch below.
Greatness lures greatness, so a bunch of Farley's peers, including David Spade, Christina Applegate, Bob Odenkirk, Dan Aykroyd, Lorne Michaels, Mike Myers, Adam Sandler, Molly Shannon, Bob Saget and brother Kevin Farley, try to keep their faces dry while talking about the lost legend in the trailer. The general consensus seems to be that Farley was an otherworldly presence who was phenomenally charismatic, despite battling intense inner demons that ultimately led to his demise. But the legacy remains, from Tommy Boy to motivational speakers who live in a van down by the river.
The film opens in theaters on July 31st, and will be available on VOD, digital download, and DVD on Aug. 11th. Check out the trailer below, and if the tears poke out, let 'em go, man.
David Spade, Christina Applegate, Dan Aykroyd, Lorne Michaels, Mike Myers, Adam Sandler, Molly Shannon and more reflect on the comedian's life and legacy in I Am Chris Farley.

Posted by BuzzFeed Entertainment on Monday, June 29, 2015