Tom Cruise May Reenter the Danger Zone for Top Gun 2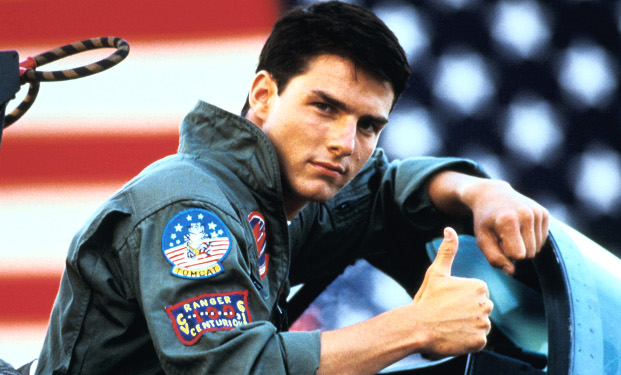 Posted by IFC on
By Derrick Rossignol
Maverick is back, and we're not talking about Dallas Mavericks forward Dirk Nowitzki: To the overwhelming joy of nostalgia junkies the world over, it was confirmed this weekend that the classic 1986 flick Top Gun will have a sequel.
Details are sparse since it's still early in the process, but we know a few things already: For one, the screenplay is currently being written by Justin Marks, whose other upcoming projects include a film adaptation of the video game Shadow of the Colossus and a live-action version of The Jungle Book.
Producer David Ellison revealed this and more during a press day for Terminator Genisys, also saying that there is "an amazing role for Maverick," hinting that it may or may not be the lead role, and that the film will have a focus on drone technology. Maverick as a drone jockey? So topical!
The big question is how much of current Tom Cruise will seep its way into Maverick about 30 years after his first adventure. We're hoping for some Oprah couch-jumping Cruise mixed with some Tropic Thunder, balding and over-aggressive Cruise. Maybe even some Terry Crews, because you can never have enough Terry Crews.