This Week: Maron Strives for Inclusiveness, Reggie Says Goodbye on CBB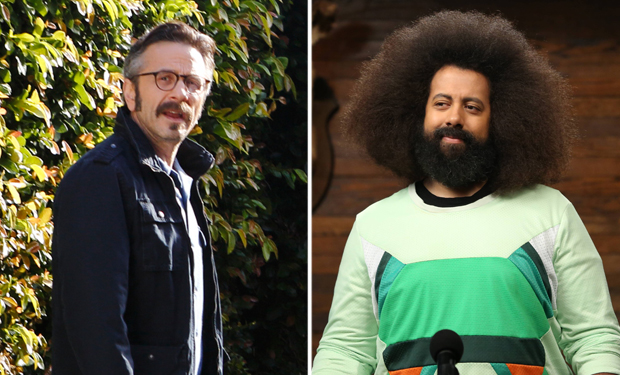 Posted by Melissa Locker on
After being criticized for not having diverse guests on his show, Marc invites actor and comedian Bruce Bruce to his podcast—with unfortunately disastrous results. Kyle Erby, Coley Mustafa Speaks, Nina Daniels and Sean Grant all show up on this week's episode of Maron, which is directed by Bobcat Goldthwait.
Then on Comedy Bang! Bang!, a visiting reporter wants to crack the case about the fate of Reggie Watts, so Judd Apatow helps Scott look back at all the quality time he spent with Reggie Watts. As part of his trip down memory lane, Scott remembers the very last episode he spent with Reggie. Guest stars this week include Jacob Pitts, Christopher Stanley, and a very special appearance from Scott's daughters.
video player loading
.
.
.
Maron airs on IFC on Thursdays at 10p, followed by Comedy Bang! Bang! at 10:30p