The New Ant-Man Trailer Is Here and It's Super Funny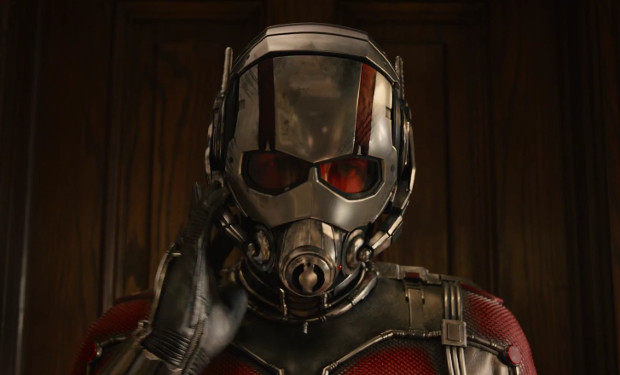 Posted by IFC on
By Derrick Rossignol
When Hollywood first realized that comic books were essentially a bottomless source of epic adventures, they seem to have also decided that superhero movies needed to be super serious, even though the source material was marketed towards children — and cool attractive men who don't need to justify their juvenile interests, MOM!
The new trailer for Ant-Man makes it seem like the upcoming film will be part of the wave of comic book films attempting to buck that trend, though. In the clip, which you can check out below, Scott Lang — aka Ant-Man, aka Paul Rudd — goes over the plan for some sort of heist, the key of which his pal Luis believes to be wearing a uniform, because "that's what's up," and the tactic of whistling "to, like, blend in."
Not to mention, Funny or Die co-founder and frequent Will Ferrell collaborator Adam McKay co-wrote the script. That's not to say the movie will shun the concept of action altogether: There's a suspenseful orchestral score, tiny Paul Rudd jumping through a keyhole, and people punching other people in the face with their fists. There's plenty of everything for everybody, meaning the movie will make $4 bajillion.
Check out the new Ant-Man spot below.