Sound Advice: Benji and Joel Madden Think Janessa Could Be a Spice Girl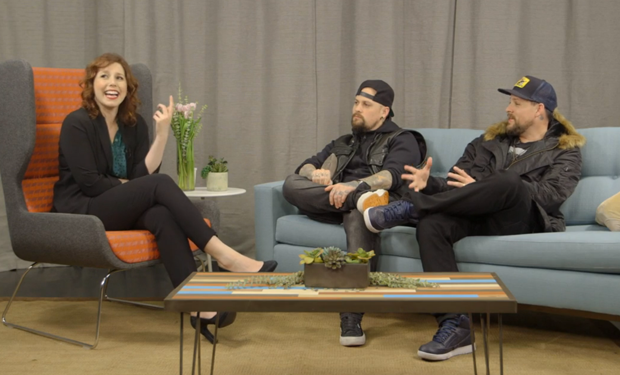 Posted by Melissa Locker on
Benji and Joel Madden may be the best guests to ever grace Janessa Slater's (SNL star Vanessa Bayer) couch. On this episode of Sound Advice the Madden brothers show off their razor-sharp media skills by quickly realizing that the best way to get their media coach on their side is to throw compliments at her until something sticks. Like when they say she could be a Spice Girl, but not just any Spice Girl, but Smart Spice (in your face, Sporty Spice).
After finding common ground in Janessa's Spice Girl-worthiness, she is more than happy to train them in the fine art of not answering questions for either the "papes" or the "loids." She is a media coach after all.
Watch now – sponsored by Hyundai.
video player loading
.
.
.