Doogie Howser Reboot Turns Kid Doc Into Millenial Monster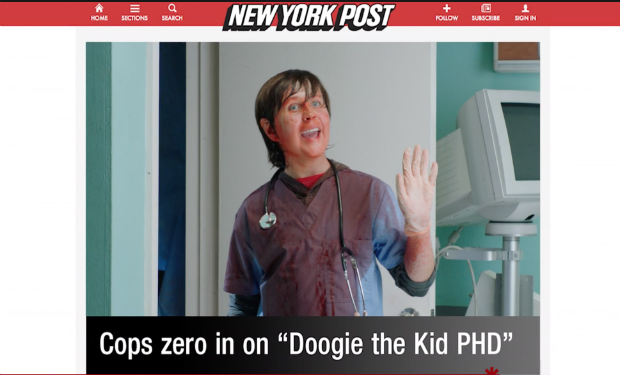 Posted by Cher Martinetti on
Long before he was rolling his face off on ecstasy as a bizarre version of himself in the Harold & Kumar movies, or became the lovable womanizer Barney Stinson on How I Met Your Mother, Neil Patrick Harris was best known to Gen Xers as the prepubescent doctor Doogie Howser, M.D. Each week, we'd watch the child prodigy save lives as a resident surgeon at Eastman Medical Center, then recap his day and valuable life lessons on his Commodore 64.
In the spirit of rebooting everything from our youth (because apparently originality is dead and Hollywood wants to milk every cent possible from our childhoods), Nerdist gives us a glimpse of what Doogie Howser, M.D. would look like if he were to exist in the age of Internet celebrity and social media. The result is much like what you would expect if Dexter and a Kardashian made a baby and the kid turned out to be some sort of medical genius with an ego the size of Kayne's.
Watch the hilarious opening credits remake where Doogie goes from boy wonder to public enemy #1. Special shout out to the kid playing Vinnie who really looks like a young Max Casella.