Jason Sudeikis and Alison Brie Are Sex-Addicts With Newfound Restraint in Sleeping with Other People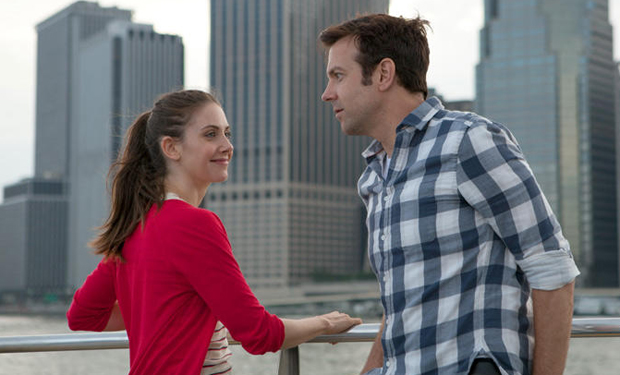 Posted by IFC on
Derrick Rossignol
You know that feeling when you see a former high school classmate years after graduation, and you never really thought about them that way, but now you do, and you don't want to do anything to mess up the potential new relationship, like take it too far physically and make things awkward?
Now imagine having to juggle that with the fact that both of you are confirmed sex addicts. Such is the case for Jason Sudeikis and Alison Brie in Sleeping with Other People. (Watch the first full-length trailer below.)
Sudeikis and Brie seem to have charming chemistry as they promise not to sleep with each other and establish that "avocado" is too erotic of a safe word. So sorry, but as far as we can tell, Sleeping with Other People won't be bursting at the revealing seams with hedonistic cavorting between our barely clothed protagonists. They do go to a kid's birthday party high as hell, though, so that's something.
There are plenty of heavy-hitters involved aside from the two leads: the supporting cast is rounded out by Adam Scott, Natasha Lyonne and Jason Mantzoukas, and the film was produced by the rarely wrong duo of Adam McKay and Will Ferrell. Consider our shoes already stuck to the theater floor when the movie hits screens on August 21.