Guess Which Character Chris Hemsworth Is Playing in the Ghostbusters Reboot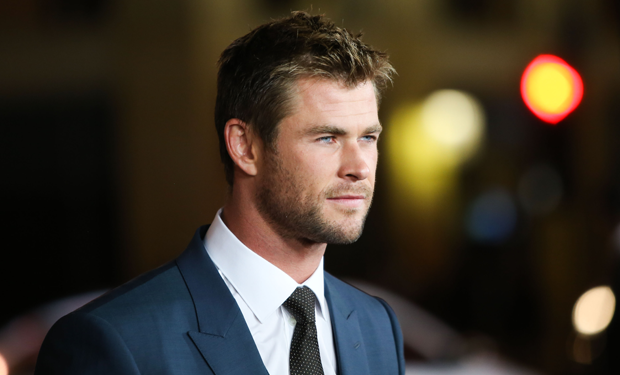 Posted by Melissa Locker on
Paul Feig is going all in on his all-female reboot of Ghostbusters. He's not content with merely swapping the gender of the characters originally played by Bill Murray, Dan Akroyd, Harold Ramis, and Ernie Hudson with those of Melissa McCarthy, Kristen Wiig, Kate MacKinnon, and Leslie Jones. As is only fitting, the receptionist is getting a gender switch, too.
In the original Ghostbusters receptionist was played by the always delightful Annie Potts, who turned a background character into a tough-talking player. For the remake, Feig wanted to pay homage to Potts' strong characters, but to follow in her footsteps he had to go big. Like Thor big. That's right Chris Hemsworth the Thunder God himself will be playing receptionist for the ghostbusting crew. All is right with the world.
Feig announced the role on Twitter, to much swooning:
Our receptionist. #whoyougonnacall pic.twitter.com/wGTzs8KdUs

— Paul Feig (@paulfeig) June 10, 2015
Production on the new Ghostbusters is due to start later this summer, with the film scheduled to hit theaters on July 2016.
Want the latest news from IFC? Like us on Facebook and follow us on Twitter@IFC