5 Culturally Insensitive Comedies That Somehow Exist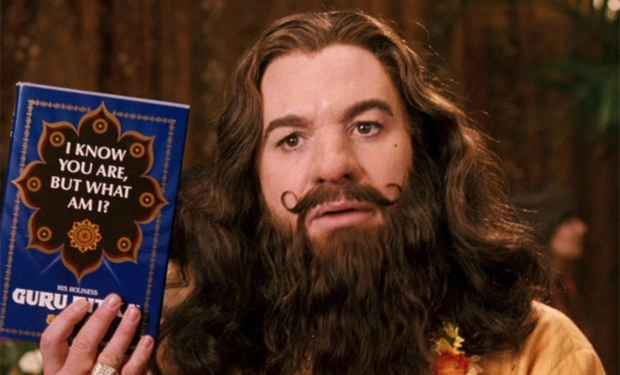 Posted by Nick Nadel on
The Internet has exploded with "hot takes" on Rachel Dolezal, the Caucasian head of the Spokane, Washington chapter of the NAACP who has passed herself off as a black woman for many years. And if your brain is as pop culture-addled/rotted as ours, your thoughts immediately went to Soul Man, the 1986 "comedy" where C. Thomas Howell actually wears blackface in front of James Earl Jones.
Sadly, the history of motion picture comedy is rife with awkward and dated examples of actors portraying another race in a less than sensitive fashion. Here are five of the most egregious cases.
1. Soul Man
It's difficult to watch the trailer for this infamous C. Thomas Howell vehicle today without your jaw dropping several times. Howell plays a rich kid faced with paying for his Harvard Law School tuition when daddy cuts him off. Instead of taking out student loans or, say, getting a part-time job, Howell's Mark Watson instead takes tanning pills (which apparently was a thing if this movie is to be believed) in order to pass as African-American and deceive his way into a scholarship. Fun fact: This comedy from the producers of Risky Business was written by one of the creators of The Wonder Years, proving we all have off days. Less fun fact: Howell's line "These are the '80s, man — the Cosby decade!" is uncomfortable on a number of levels today.
---
2. Ernest Goes to Africa
After inadvertently giving his lady love a yo-yo made from rare African diamonds, Ernest P. Worrel gets embroiled in an adventure that takes him to Africa and involves all manner of dated jokes about tribal cultures. (Yes, Ernest almost gets eaten by the natives.) He also dresses in drag and dons blackface as a servant named "Hey You." Definitely the low point of the Ernest franchise, which is saying a lot when you take into account outings like Slam Dunk Ernest, where our loveable yokel become a basketball sensation thanks to a pair of magic shoes.
---
3. The Love Guru
In a way, we only have ourselves to blame for Mike Myers' painfully unfunny Guru Pitka character. If we hadn't encouraged him to don a fat suit and insult Scottish people in several Austin Powers movies, perhaps he would've thought before adopting a stereotypical accent and ridiculous beard for his disastrous appropriation of Indian culture. Hopefully we have all learned something here.
---
4. The Party

Of course, Myers was likely channeling his hero Peter Sellers, who played an Indian actor in director Blake Edwards' experimental comedy. The same Edwards of course who gave us Mickey Rooney sporting buckteeth and an exaggerated Japanese accent straight out of a World War II-era Bugs Bunny cartoon in Breakfast at Tiffany's.
---
5. Basically Any Movie Where Rob Schneider Wears a Wig and False Teeth
Really, this list could be comprised entirely of Adam Sandler movies where Rob Schneider pretty much commits a hate crime on film. Whether it's Salim in You Don't Mess With the Zohan, the Asian minister in I Now Pronounce You Chuck and Larry, Ula in 50 First Dates or even the Chinese waiter he played in Eight Crazy Nights, Schneider can always be counted on to offend some culture with his broad, stereotypical performances. Really, who hasn't he offended at this point? The Dutch, perhaps? There's still time. To crib from his famous line from The Waterboy, "You can do it, Rob!"