10 Ridiculous Failed Movies That Turned To Kickstarter For Funding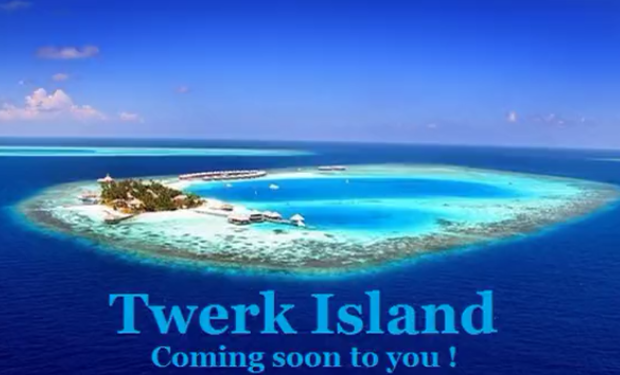 Posted by IFC on
By Derrick Rossignol
Not getting what you want is the worst, but it's no excuse to act like a child. Somebody tell that to German filmmaker Uwe Boll: After his Kickstarter campaign for Rampage 3: No Mercy went unfunded, he posted a video to YouTube, tastefully titled "fuck you all," in which he wasn't all that nice to the "sheeple" who prefer Hollywood movies to Boll classics like Blubberella.
It's OK, Uwe. A bunch of filmmakers have had their cinematic dreams shattered due to lack of crowdfunded support… and also because they had just an awful idea. Here are 10 films that failed to get Kickstart-ed.
10. Postal 2
Not to pick on Boll, but Postal 2 was his first failed Kickstarter attempt, and it's easy to see why nobody wants to pick up what he's putting down: two of Boll's movies, Blubberella and Alone in the Dark, were named two of the bottom 100 movies of all time by IMDb, and Postal 2 didn't seem much more promising.
We're done picking on Uwe Boll. For now.
---
9. The Real Contest Movie : "Twerk Island"
In an apparent attempt to ride the Miley Cyrus-endorsed twerk wave, somebody tried to make a reality-show type movie based on the briefly culturally relevant dance move. The filmmaker's claim that "The Contest will also be broadcast During the week by MTV" also seems dubious at best.
---
8. FML: A Social Media Adventure
A bunch of popular Vine celebrities tried to make a movie about their journey to gain more followers. Apparently nobody wanted to pay to watch them to do anything for longer than six seconds at a time.
---
7. Geeks Off The Grid
A couple of technology addicts tried to go outside for a while, but they ended up missing their electronics and went home. Then they tried to secure funding so the curious public could watch shaky, low quality footage of them trying again!
---
6. Staring At The Camera
Somebody told Jeremy Bornstein that he has nice eyes. Naturally, he decided to try making a movie "showing myself staring at the camera for thirty minutes. Possibly more." That's all good, clean, boring fun, but not for $15,037 it's not. Also, it's not fun.
---
5. Lost tales of the Native Americans: The Seinfeld Tribe
A Seinfeld parody that's the same as the real show, except Jerry and the gang are Native Americans in 1804. Even Seinfeld himself, who famously will joke about whatever he pleases, might have to cringe at this one. Adam Sandler might have been on board, though.
---
4. DRINK A RED BULL IN EVERY STATE POST VIDEO ON YOUTUBE
This "filmmaker" tried a clever ruse here: Get backers to pay for a cross-country road trip, and all he'd have to do is film himself downing an energy drink in each state for about 30 seconds. The campaign ended with $1 contributed, and that's not getting anybody across the city, let alone the country. It won't even buy them a Red Bull.
---
3. The Flying Spaghetti Monster: A Creation Story
This would have been a documentary about Pastafarianism, the kind-of-fake-but-sort-of-not-really religion that has many sarcastic-and-or-devout followers. The whole thing is grey, which might explain the lack of faith in this project. Pun absolutely intended.
---
2. Alien Vs Predator Vs. Terminator Trilogy
A couple things: It seems supremely doubtful that the person behind this campaign secured the rights to the Alien and Predator intellectual properties. Secondly, we know a few things about movies, and we suspect that the campaign's $7,500 goal may not be enough to produce THREE FEATURE LENGTH FILMS.
---
1. Let's Play: The Documentary
Let's Play videos have actually become a big part of the online gaming community, but a movie about a YouTube subgenre seems a bit much. Then it hits you that when you watch the Kickstarter video for the project, you're watching a video about a movie about videos where you watch some random person play a game. Too meta for our blood.