10 Horror Comedies You Seriously Need to Watch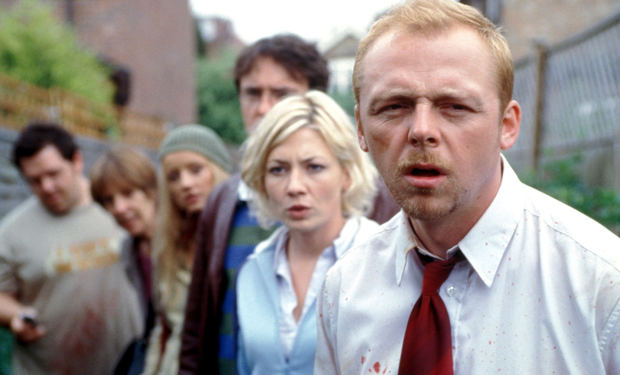 Posted by K Thor Jensen on
Laughter and terror are both instinctual reactions in the human brain, and when you put the two together you have something truly special. Horror comedies have a long tradition, dating back to 1920's Haunted Spooks. If you're looking to laugh in between screams, here are ten must-see flicks.
10. Dead Alive
Peter Jackson made blood-splattered horror comedies before he went Hollywood with The Lord of the Rings movies, and Dead Alive may be his crowning moment. This flick delivers everything you want from a horror comedy in megadoses.

---
9. Young Frankenstein
Mel Brooks's brilliant 1974 parody features unforgettable performances from Gene Wilder and Marty Feldman as mad doctor and deformed servant, respectively. Like all Mel Brooks movies, this is eminently quotable and rewards multiple viewings.

---
8. Little Shop Of Horrors
The 1986 remake of the Roger Corman cheapie took the source material and transformed it into a ridiculous musical about a total nerd who grows a man-eating plant and uses it to win fame, fortune and the heart of the girl he loves.

---
7. The Ghost Breakers
Bob Hope shines in this 1940 feature as a crime reporter who travels to Havana with a young woman who's inherited a spooky mansion there. The racial gags are pretty cringeworthy in hindsight, but the performances are strong and the dialogue is sharp as a tack.

---
6. Tucker and Dale Vs. Evil
This quirky Canadian horror film pits a pair of backwoods brothers against a crew of vacationing college students, but as the body count rises due to a litany of ridiculous accidents it just gets funnier. This is the rare horror comedy that has real heart to it.

---
5. Bubba Ho-Tep
Bruce Campbell made his bones in Evil Dead, but for our money his best horror comedy role is in 2002's Bubba Ho-Tep, where he plays an aged Elvis Presley hiding out in a nursing home. When an Egyptian mummy rises from the grave, the King needs to deliver one last hit to put it away.

---
4. Abbott & Costello Meet Frankenstein
One of the most popular comedy duos of all time started a string of movies where they rubbed shoulders with Universal movie monsters in 1948, and Abbott & Costello Meet Frankenstein is an all-time great. With Bela Lugosi as Dracula and Lon Chaney Jr. as the Wolfman, how could it not be?

---
3. Ghostbusters
One of the most iconic movies of the 1980s, Ghostbusters pits a quartet of spook-blasting scientists against a New York City full of paranormal activity. Career-making performances by Bill Murray and Dan Aykroyd are just the cherry on top of the sundae.

---
2. Spider Baby
This 1968 cult classic is one of the most gleefully deranged movies of all time, a twisted mixture of Grey Gardens and Texas Chainsaw Massacre. Lon Chaney stars as the caretaker of three inbred children who meet their city folk relatives for the first time and all hell breaks loose.

---
1. Shaun Of The Dead
The first installment in Edgar Wright's Three Flavors Cornetto trilogy took the zombie genre and put a uniquely British spin on it, with a working-class slacker trying to get his life in order amidst a plague of the walking dead. It's gory, funny and one of a kind.