The Griswolds Are Back in Raunchy Red-Band Vacation Trailer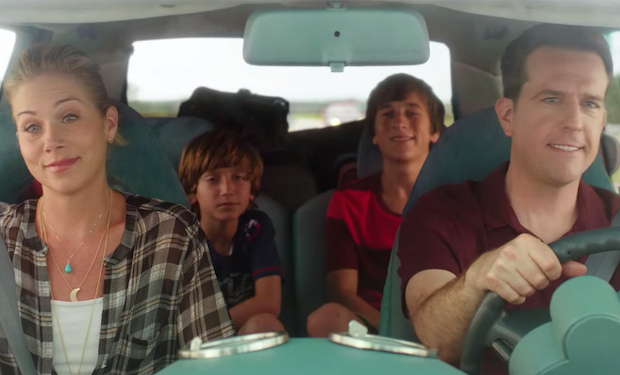 Posted by Mike Schuster on
Show of hands: How many of you were clamoring to see a second generation of Griswolds head to Walley World in a modern retelling of the 1983 Harold Ramis classic, National Lampoon's Vacation? According to Warner Bros, quite a few of you, apparently.
In this don't-call-it-a-reboot revisiting, Ed Helms plays Rusty Griswold — the sixth version of the character, if you count the short film Hotel Hell Vacation, which we always do — who takes wife Debbie (played by Christina Applegate) and the kids back to the Disney surrogate to relive the joy he experienced over 30 years ago. (Too bad he doesn't have it on VHS like everyone else.) Interestingly enough, however, what should ostensibly be a normal, accident-free trip turns to madcap mayhem, and the Griswolds must bear the brunt of hijinks, antics, and buffoonery.
Check out the NSFW red-band trailer below. Love it or hate it, at least we can all agree two of the Vacation movies are great.