Jenny Lewis and Janessa Slater Hit the Gong on Sound Advice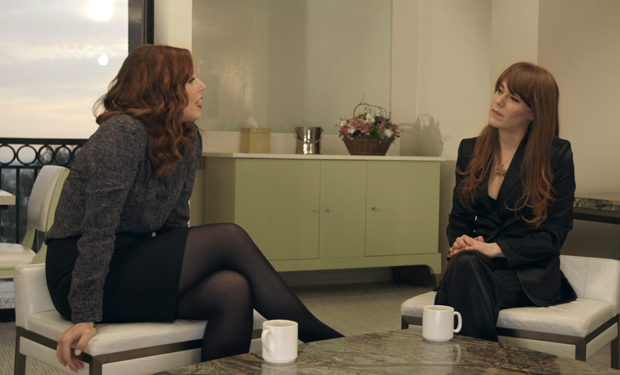 Posted by Melissa Locker on
Occasionally on Sound Advice it seems that Janessa Slater (SNL's Vanessa Bayer) doesn't actually know much about the artists she is coaching, but she is a big, big fan of Jenny Lewis, especially her old group. No, not Rilo Kiley, the other one.
While Janessa Slater may be a media coach, sometimes she asks the hard-hitting questions of a seasoned journalist. Like, when she dives into the true meaning of Jenny's hit "Just One of the Guys" (eating wings, right?) Or when she asks Jenny Lewis what she was doing in the six years between her albums Acid Tongue and 2014's The Voyager. The answer may surprise you, but probably not.
video player loading
.
.
.