Twin Peaks Diner to Be Restored to Its '90s Glory for New Season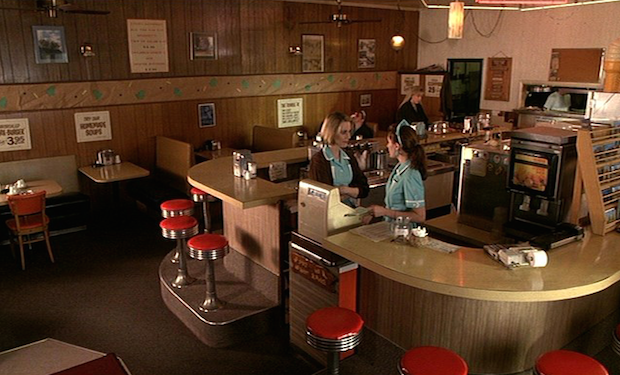 Posted by Mike Schuster on
The return of '90s cult classic series Twin Peaks has been a roller coaster of emotions for dedicated fans. First it's a go, then it's canceled, and then maybe not. But as of this writing, the new season is officially set for 18 episodes on Showtime with David Lynch at the helm, Portlandia regular Kyle MacLachlan as the lead, and many supporting cast members poised to return. But what would be Twin Peaks be without that damn fine coffee and cherry pie? Not to worry: The Double R Diner will be back.
According to returning Peaks regulars Sherilyn Fenn and Sheryl Lee, the original stand-in diner Twede's Café in North Bend, Washington is being restored to its '90s look and glory after being destroyed in a 2000 fire.
Here's hoping they're also not lacking in backwards-dancing little people.