This Week: Marc Maron Hosts His Ex, CBB Hosts Karen Gillan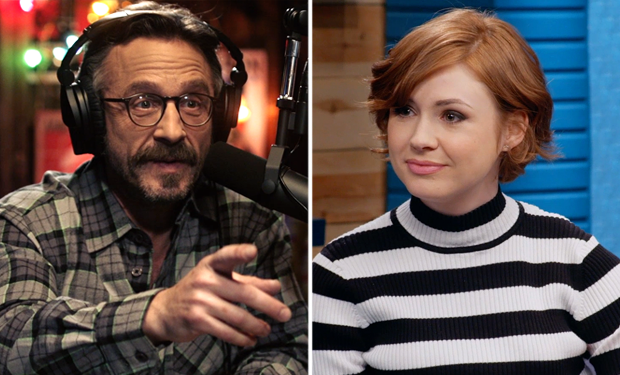 Posted by Melissa Locker on
You can't say Marc Maron doesn't try to be a nice guy. It just doesn't always work out the way he wants. This week on Maron, when Marc learns that his ex-wife has written a book, he invites her to come on the podcast. Guest stars this week include Mary Lynn Rajskub and Lucy Davis.
Attention Guardians of the Galaxy and Doctor Who fans: when Karen Gillan stops by Comedy Bang! Bang! she spills all her movie secrets. Plus, small business owner George Groiny Melendez reveals his less than savory profession. Meanwhile, Scott is torn between his new writers and the comedy of yesteryear.
video player loading
.
.
.
Maron airs on IFC on Thursdays at 10p and Comedy Bang! Bang! airs on Thursdays at 10:30p