First Trailer For Point Break Remake Needs More Gary Busey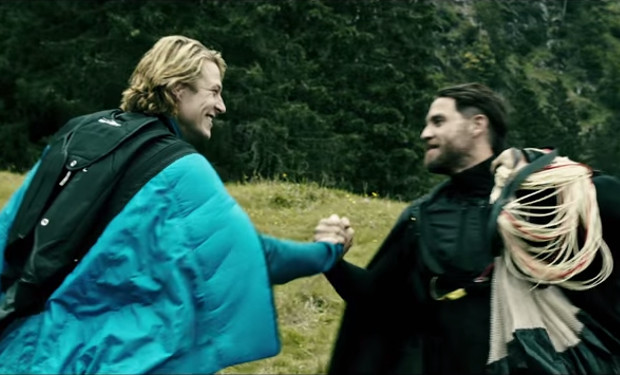 Posted by Mike Schuster on
It's been 24 years since the F…B…I! paid Keanu Reeves to learn how to surf, and in that time, the public's addiction for "100% pure adrenaline" seems to have waned a bit. But that hasn't stopped Warner Bros. from grabbing a Jimmy Carter rubber mask and some Sex Wax and rebooting Point Break for the modern day X-Games junkie.
Bodhi and his crew are still wreaking havoc via x-treme activities and — not unlike Bane in The Dark Knight Rises — attempting to dismantle "the system" in the process. And it's up to this disconcertingly less-wooden Johnny Utah to infiltrate the gang and ensure corporate excess remains intact. Sure, he may break a few laws along the way, but as Bodhi says before jumping off a cliff, "The only law that matters is gravity."
Check out the trailer below and decide whether the Point Break reboot hits the same balance between ludicrous and entertaining as the Kathryn Bigelow original. One thing's for sure — there's a definite lack of Gary Busey scenery chewing.