The 10 Most Badass Actor/Director Teams In Movies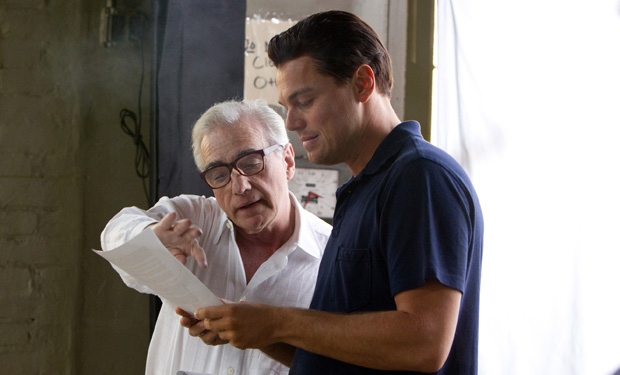 Posted by K Thor Jensen on
A truly great movie requires a connection between the actors and the man behind the camera. And when you make a powerful connection, you don't want to let it go. Join us as we spotlight 10 actor/director duos who have worked together on numerous occasions and indisputably bring out the best in each other.
10. Kurt Russell and John Carpenter
From sci-fi (Escape from New York) to horror (The Thing) to high-flying kung-fu fantasy (Big Trouble in Little China), Carpenter and Russell bring a sense of fun to any genre. Perhaps it's time that they reunite once again for a third Snake Plissken outing. If Mad Max can come back, so can Snake.
---
9. Toshiro Mifune and Akira Kurosawa
The most influential director in Japan's movie industry had an incredible partner in Toshiro Mifune, a leading man who brought incredible passion to each role. Kurosawa was notoriously meticulous and controlling behind the camera, and Mifune counterbalanced that with his own energy. Together, the duo created masterpieces like Rashomon and Seven Samurai.
---
8. Bruce Campbell and Sam Raimi
The scrappy early films of Sam Raimi were greatly aided by the presence of Bruce Campbell, a weirdly charming actor who brought good looks and ironic distance to the role of Ash in the Evil Dead trilogy. The pair have worked together on numerous occasions, and rumor has it that they're set to pair again for the much-rumored Evil Dead TV series.
---
7. Penelope Cruz and Pedro Almodovar
Spanish director Pedro Almodovar is famous for his ability to write strong female characters for the screen, and he found an incredible muse in Penelope Cruz. The pair have collaborated in a quartet of films, which brought the best out of Cruz as an actress and allowed her to stretch her dramatic wings beyond "very pretty lady."
---
6. Arnold Schwarzenegger and James Cameron
It's no stretch to say that Cameron is responsible for some of Arnie's best films. Terminator, T2, True Lies…we only wish this duo would work together more often.
---
5. John Wayne and John Ford
The greatest director of Westerns the silver screen has ever seen and the actor who epitomized American masculinity for over half a century – is it any surprise that they left an indelible mark on cinematic history? John Ford directed John Wayne in many of his most famous movies, from 1938's Stagecoach to Donovan's Reef. Their best film is probably 1956's The Searchers.
---
4. Chow Yun-fat and John Woo
Chinese director John Woo single-handedly re-invented action cinema in the 1990s, but he had a lot of help from stoic actor Chow Yun-fat. The duo first teamed in 1986's A Better Tomorrow, which was a commercial and critical success, and further refined the formula in that film's sequel and with 1989's undisputed classic The Killer. Woo's balletic cinematography coupled with Chow's incredible presence resulted in some truly incredible films.
---
3. Johnny Depp and Tim Burton
There is literally no pairing in modern film that's tighter than Burton and Depp. Since the duo first worked together in Edward Scissorhands, Depp's lent his quirky leading man abilities to seven other films, from Ed Wood to Dark Shadows. That's a pretty serious run of flicks, and even though their pairing has produced decidedly mixed results of late, it's still a partnership to be reckoned with.
---
2. Leonardo DiCaprio and Martin Scorsese
Who knew when Leo was a '90s teen hearthrob that he would turn into one of his generation's most acclaimed actors? Leo's transformation from puppy dog-eyed love interest into seasoned actor is due in no small part to his ongoing working relationship with Martin Scorsese, a pairing that has given us everything from Gangs of New York to their most recent success, The Wolf of Wall Street.
---
1. Robert De Niro and Martin Scorsese
As prolific as Scorsese and DiCaprio have been in recent years, they still have yet to top one of the most heralded cinematic partnerships in history. Starting all the way back in 1973 with Mean Streets, Scorsese and De Niro's partnership has extended through almost five decades. Scorsese brings out the best in almost all his actors, but when he works with De Niro, fireworks are guaranteed. The duo are said to be working on a new film, titled The Irishman.