Is This Craigslist Ad for a Superman Reality Show Insane or Insanely Brilliant?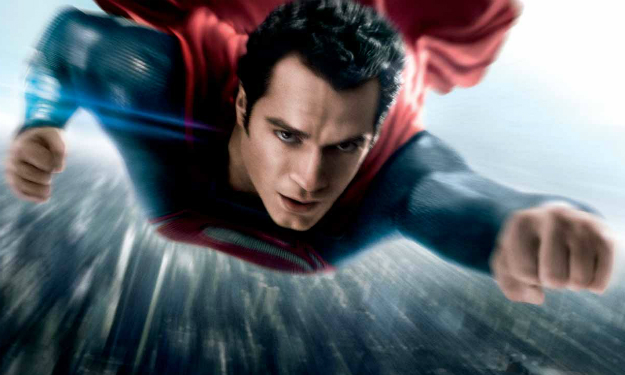 Posted by Nick Romano on
"If you're interested I ask you to please read this very long full show description," begins the most ridiculous and drug-induced Craigslist ad we've seen in recent memory. It's also one of the longest, which is why we've had to trim it down significantly. (Read it in its entirety here.) But the basic gist is that a guy needs help with creating a Superman reality show that he believes is too "high concept" for just anyone to come aboard and develop. Sounds like "up, up and away" refers to his state of being toked beyond responsible repair.
The folks over at BroBible were some of the first to pick up on this insane tale. Here's how this guy describes his "high concept" show:
The basic premise of this show is that Clark Kent/Superman and all the characters in the DC Universe are all fictional portrayals of actual real people in our world and I believe that by determining who they are in reality it is possible to create a Superman Reality Show that is basically like a reality show version of the DC Universe in many ways.
All of this would make perfect sense, if DC heroes like Clark Kent and Bruce Wayne were actually real people.  But just to confuse you more, he goes on to explain his theory:
Like for example, I believe that the real Lex Luthor is Rupert Murdoch while the real LexCorps is News Corps and so in the show Rupert Murdoch is just Lex Luthor and News Corps is LexCorps.

And then like the real Lois Lane is Ashley Arenson while the real Lana Lang is Gillian Zinser from Beverly Hills 90210, while the real Bruce Wayne is Kanye West, the real Vicki Vale is Kim Kardashian, and the real Alfred Pennyworth is actually Kris Jenner because sometimes in fictional comics a woman may be portrayed as a man so while Bruce Wayne is a white billionaire and Alfred is his butler in the comic, in the real life DC Universe Bruce Wayne is Kanye West, a black superstar rapper, and Alfred is actually his mother-in-law Kris Jenner.
Yeah, there's a lot going on here, the most eye-catching being how he stipulates that Kanye, the man who got drunk and interrupted Taylor Swift's Grammys acceptance speech, the man who thinks himself the creative genius of a generation, and the man who actually married and had a child with the Kardashian princess is the real-life version of the Caped Crusader. We're not sure whether we should honor his creative juices or slap the back of his hand and tell him to get off the pipe.
We still don't understand exactly what's going on here, and perhaps that just means we're unworthy of helping him develop this "high concept." Yes, it really is a concept that a high person would come up with. As he says, he only wants someone to join in who fully understands his vision and exactly what he's trying to accomplish. Maybe if we just smoke a little bit of whatever he's smoking, we'll start to climb up (or down) to the same level.