Some Comedy Geniuses Made a Brand-New Episode of Seinfeld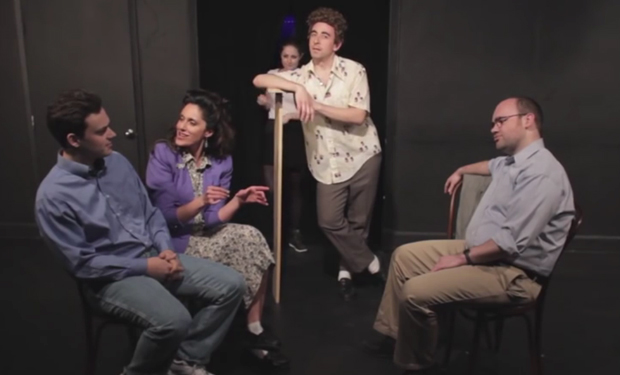 Posted by Melissa Locker on
There are Seinfeld and then there are real Seinfeld fans. An Upright Citizens Brigade sketch comedy team called Bellevue falls into the latter category.
The comedians used their creative powers for good and created a whole new episode of the iconic comedy about nothing for all of us to enjoy. The episode, called "The Leaning Susan," is set in the '90s, like the show, and after kicking off with one a stand-up set from "Jerry Seinfeld" (played by Noah Forman ), it follows along as George's fiancée Susan (played by dead ringer Joanna Bradley) returns from the dead, much to George's dismay. A remarkably accurate Elaine (Cathryn Mudon) and Kramer (Michael Antonucci) round out the cast of the meta-sitcom.
While there are currently no plans to bring fake live Seinfeld back from the dead, the team will be doing "Improvised Seinfeld" at UCB's annual Del Close Marathon. See you there!
[H/T The Daily Dot]
Want the latest news from IFC? Like us on Facebook and follow us on Twitter@IFC