There's a New Indiana Jones Movie On the Way, Like it or Not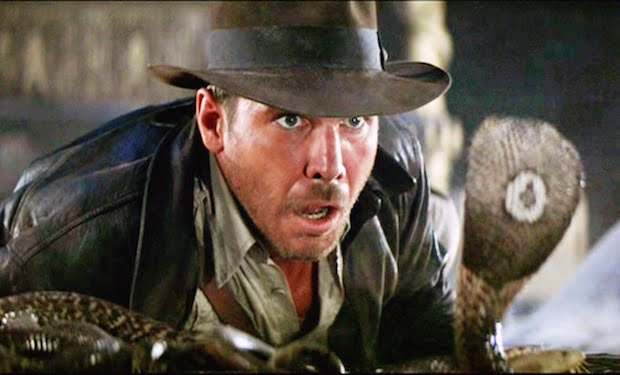 Posted by Mike Schuster on
2008 was a pivotal year for Indiana Jones fans. After we suspended our disbelief over the course of three movies — from ghosts who kill Nazis, to ritualistic cardiology, to stopping the aging process through Christian artifacts — most of us refused to buy alien craniums and nuke-proof fridges. As such, Indiana Jones and the Kingdom of the Crystal Skull wasn't nearly as well-received as its predecessors and as a result, it appeared that the franchise would ride off into the sunset.
Well, it turns out there's more whip-crack left in the ol' archaeologist.
In an interview with Vanity Fair, Lucasfilm president Kathleen Kennedy confirmed that another Indiana Jones installment will indeed be made as a joint venture between Disney and the George Lucas studio. "When it will happen, I'm not quite sure," Kennedy said. "We haven't started working on a script yet, but we are talking about it." With no finalized script or story, it remains to be seen whether Harrison Ford plans on swapping Solo's blaster gun for a whip again. But I suppose we can rest assured that the off-screen antics of Crystal Skull sidekick Shia LaBeouf will preclude him from ever donning the Fedora.