Find Out the Dark Truth About Hair Dryers in "How Sh*t Works"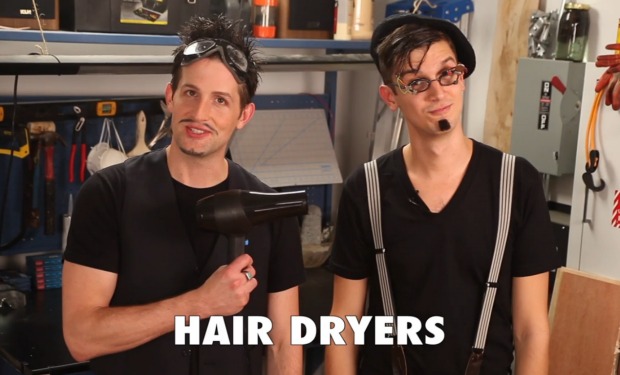 Posted by Melissa Locker on
Julian and Steve aren't geniuses. They are just two regular guys who are smarter than the rest of us and simply know how things work. As G.I. Joe taught us all, knowing is half the battle and these two are winning the war. Luckily, they are willing to explain things to us in their series, "How Shit Works," in which they break down complicated items so that mere mortals can understand them.
This week, not only do they explain how a hair dryer functions, but they also reveal what the "DC" in a battery stands for. Did you know that hair dryers open a pathway to hell paved on the backs of Chinese prisoners? These guys know everything.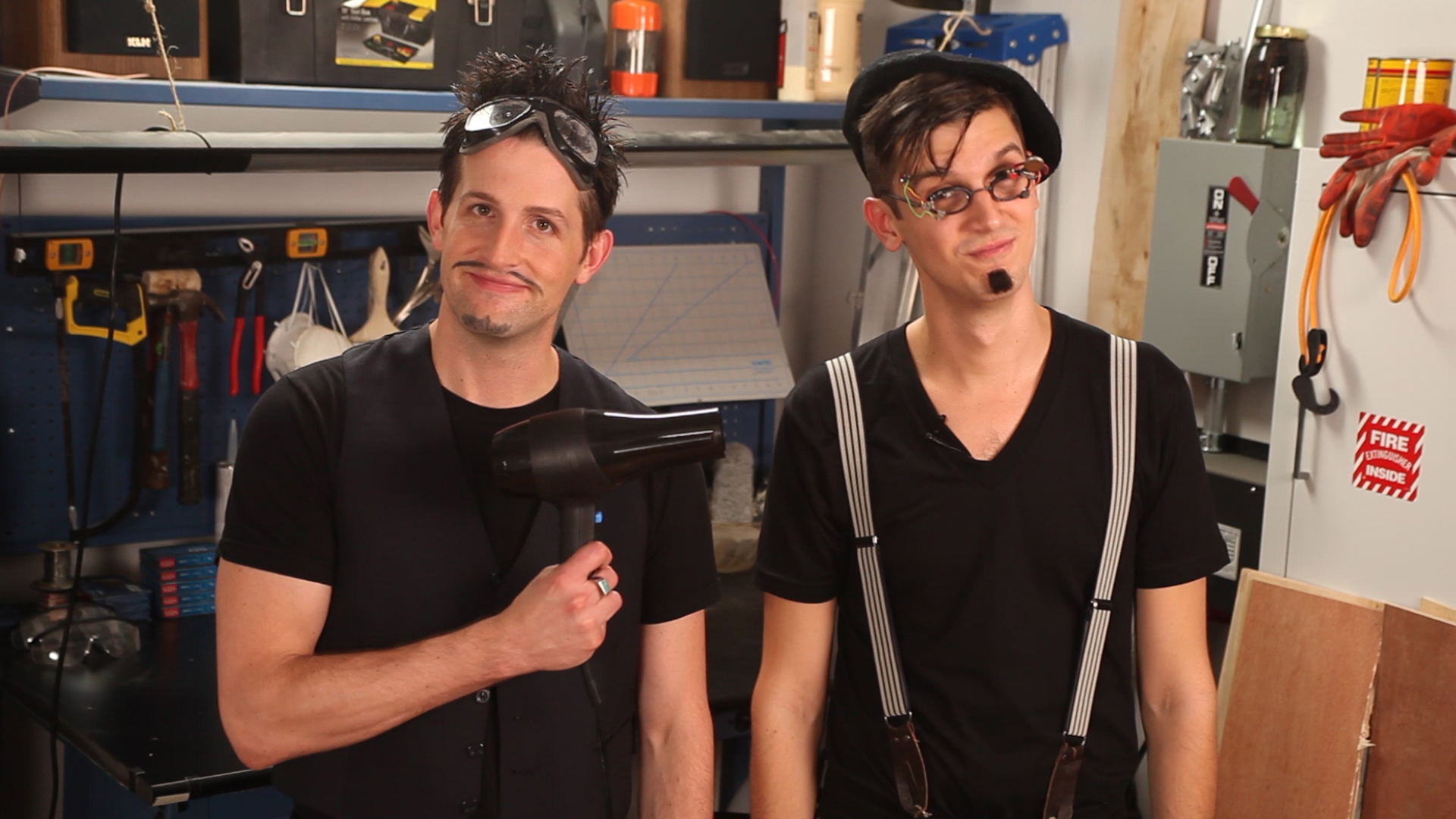 video player loading
.
.
.