Jack Black Rocked Even Way Back In This 1987 Student Film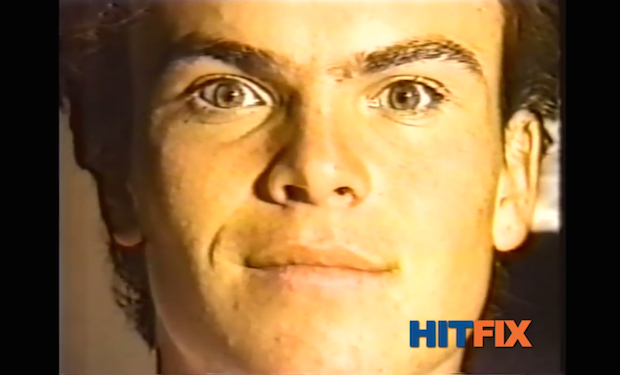 Posted by Mike Schuster on
When it comes to the flame-spewing, lightning-shooting runaway train that is Jack Black, you come to expect a few things: contorted facial expressions, top-of-the-lungs crooning, zero inhibitions, and tons of kinetic energy. And while you might've thought those high octane performance traits came about when he co-formed Tenacious D or during his earlier film work like High Fidelity or Orange County, a student film recently unveiled by HitFix proves Jack Black was Jack Black even way back in 1987.
Shot by Black's classmate Brett Morgen — who also directed the recent Kurt Cobain documentary Montage of Heck — the high school project Too Far From Norm is about as punk rock as the film about Nirvana's frontman. Bedecked in an anarchy t-shirt, a baby-faced Jack Black shoots his teacher during a lesson on postmodernism and belts out a tune in a dark alley with the flailing fury of GG Allin. (Is it us, or does young Jack Black kind of look like Dexter?)
So if you're in a place where NSFW violence and profanity are tolerated, check out a young, frantic Jack Black in this short film below. And be sure to catch an older, but just as animated, Jack Black in High Fidelity airing on IFC on Friday, May 15 at 1:45 P.M.