Justin Timberlake Has a Lime for a Head In Weirdest Video You'll See Today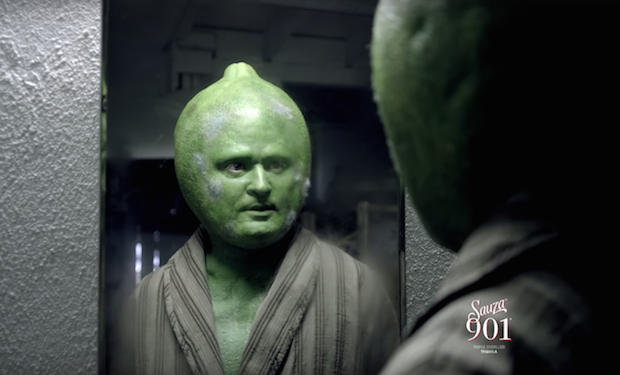 Posted by Mike Schuster on
Singer, actor, and proponent of boxed genitalia Justin Timberlake is a backer of a brand of tequila called Sauza 901. And in an effort to get the word out, he shot a very grounded, rational TV spot that extols the quality and benefits over competing tequila brands.
Just kidding. He starred in a video where he has a lime for a head.
In this very bizarre ad, Justin and his lime-headed pals protest Sauza 901 for having a smooth taste that doesn't require a squeeze of lime. It's a bit of a stretch, sure, but how else are you going to wedge a memorably unsettling image into an advertisement? To his credit, Justin does a pretty funny job with the character and is wholly unrecognizable as the human-fruit hybrid. And the increasing amount of mold on the rind is a great touch.
So if you're in the mood for a Lynchian promotion for alcohol, you could do a lot worse than checking out the video below.