D'Oh! Founding Cast Member Harry Shearer Is Leaving The Simpsons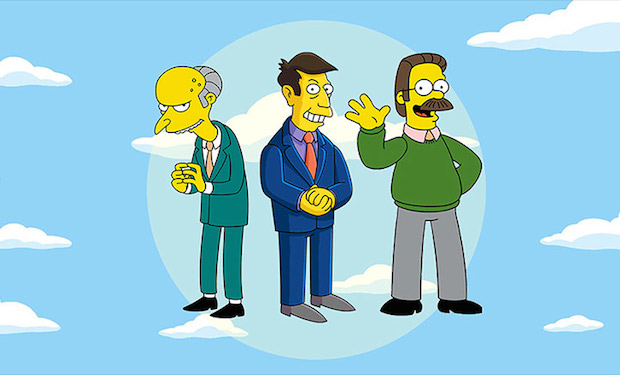 Posted by Mike Schuster on
Yikes. Not since Phil Hartman and Marcia Wallace left us far too soon has a Simpsons team shakeup completely blindsided us. Revealing his unceremonious exit in a couple of tweets, Harry Shearer announced he and his voice will soon be leaving the town of Springfield.
from James L. Brooks' lawyer: "show will go on, Harry will not be part of it, wish him the best.". (1/2)

— Harry Shearer (@theharryshearer) May 14, 2015
This because I wanted what we've always had: the freedom to do other work. Of course, I wish him the very best. (2/2)

— Harry Shearer (@theharryshearer) May 14, 2015
As Shearer told Marc Maron on his WTF podcast, the actor has had a shaky past with FOX when it came to compensation. He became a vocal leader of the cast's contract disputes with the studio and constantly fought for more pay and a cut of the franchise's vast merchandise revenue. And after 26 seasons, it finally came to a head as he's reportedly walking away from a $14 million deal. Whether or not you believe the actors deserve that amount of money, nobody can argue that the cast of voice actors haven't delivered some of the most memorable performances of the 20th century.
Showrunner Al Jean confirmed Shearer's departure with HitFix's Alan Sepinwall. "Harry Shearer was offered the same deal the rest of the cast accepted and passed," Jean said. "We wish him well but the show will go on. Maggie took it hard."
But unlike Hartman and Wallace's characters who were gracefully led to pasture, The Simpsons couldn't possibly continue without the characters that Shearer voices — which include Mr. Burns, Ned Flanders, Kent Brockman, Principal Skinner, Reverend Lovejoy, Dr. Hibbert, among many others. And Jean asserted that those beloved Springfieldians will not go away. "Yes, Burns and Flanders will not die. They are great characters and will continue."
It will certainly feel different without Shearer's iconic baritone, but some voice actor (or actors) is about to pick up the hefty per-episode paycheck that Shearer rejected.