Floyd Mayweather's Punch-Out Is Worse Than That E.T. Atari Game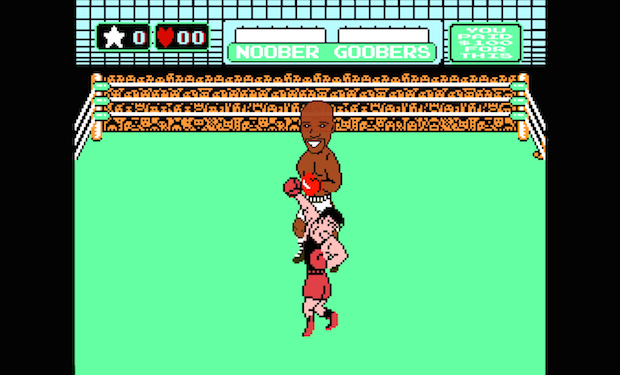 Posted by Mike Schuster on
In the mid-'80s, legend has it that former Nintendo president Minoru Arakawa attended a boxing match and was absolutely floored by the speed and tenacity of a young up-and-coming fighter. With the video game company about to release an NES console port of its boxing arcade game Punch-Out!!, Arakawa approached the boxer to get his name and likeness attached to the title to help boost sales.
And that's how we got Mike Tyson's Punch-Out!! for the NES.
Cut to May 2, 2015. After years of negotiations, welterweight champs Floyd Mayweather, Jr.and Manny Pacquiao faced off at the MGM Grand in Las Vegas. Despite the endless hype and hundreds of millions of dollars swirling the fight, the bout was a colossal bore with Pacquiao landing only 19% of his punches and Mayweather winning by unanimous decision by just a few points. In turn, YouTube channel Noober Goobers decided to commemorate the event with what could've been the worst video game of all time if it was ever officially released.
And that's how we got Floyd Mayweather's Punch-Out!! for YouTube.
Check out the flurry of whiffs and pre-match agreements below.